Unisen joins hands with Tencent, Skyworth to release flagship TV Box
iPazzPort
Recently, Unisen, based on years of R&D in technology and software, cooperated further with Skyworth and Tencent to launch cutting-edge high-definition network set-top box. And on May 23, the Penguin Aurora Box, known as the "Annual Flagship Product", officially made its debut in Jingdong Mall.
The Penguin Aurora Box, will give to the users rich and high-quality Internet video resources for free, wonderful experience of QQ music, national K songs and other home entertainments, smart voice operation for convenience and ease in living-room entertainment, and furthermore some of the pre-emptive privilege weekly episodes.
The T1 Youth version fo the new Penguin Aurora TV box features a sleek penguin shape, relies on copyright resources of Tencent Video and Voice Assistant of Tencent and systematically provides standard mode, juvenile mode, elder mode. Although many boxes now offer a variety of user modes, the Aurora Box is better in the logic,the content concentration for different users, and an arithmetic lock that prevents children from switching modes at random.
Unisen has been rooted in smart devices and home entertainment for many years. From 2010 to 2012,when smart phones became popular and watching videos on mobile phones became the norm, Unisen Company first developed wireless screencast technology which enabled the content on the mobile phone directly to be wirelessly put on the TV or projection screen, during which the mobile phone (tablet) worked normally without occupying traffic. This function realized the perfect interaction between the mobile phone and the TV.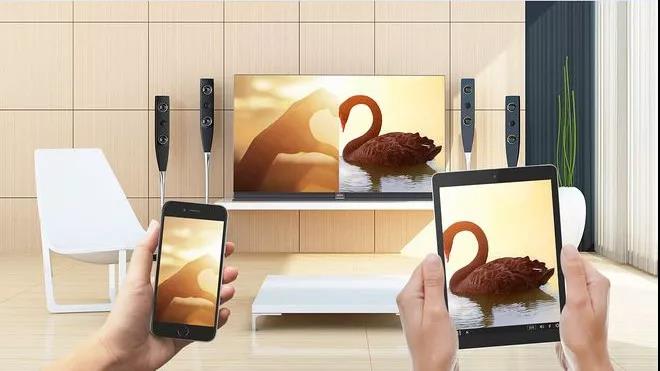 In 2018, intelligent interactive screen from Unisen company was released to help the development of the industry internet, based on the introduced digital technology and new retail thinking for better experience purpose. Nowadays, the introduction of the Penguin Aurora Box has laid a solid foundation for Unisen company to enter the broader field of smart home. At present, with the extremely rapid development of the Internet of Things, Unisen company will continuously increase technology research and development, further cooperate with partners to gather more product advantages and serve users better.
About Unisen
Unisen Group (Dongguan KangMao Electronics Co., Ltd.) was founded in 1996, focusing on electronic interactive technology products, platforms and systems. In 2009, the production and manufacturing of the traditional OEM/ODM was transformed. Today, the company has developed into a high-tech enterprise that is committed to the user experience research and experience service, focusing on the Self- brand,e-Commerce, internet data application and the channel.
The company once cooperated with Intel, IBM and other companies in the field of R&D and has accumulated wide ranges of cutting-edge technologies of wireless Bluetooth, Touch, WiFi, Motion Sensor , Voice, Mirror Screen, Real Sensor,Embedded Design and other core intelligent interaction ones. Its target is to dig into innovative interaction ways of gesture recognition, voice recognition, touch control, biological recognition and face recognition, some of which have been developed to upgrade the traditional hotel industry into smart ones.