Best mini Infrared touchpad keyboard to free users from juggling multiple remotes
iPazzPort
Preview:
Now that USB receiver and IR technology are so widely used in daily life, this article is to detail how this iPazzpPort USB touchpad keyboard with IR buttons acts as a bridge among TV box, TV  named KP-810-61. You may click for its overall features.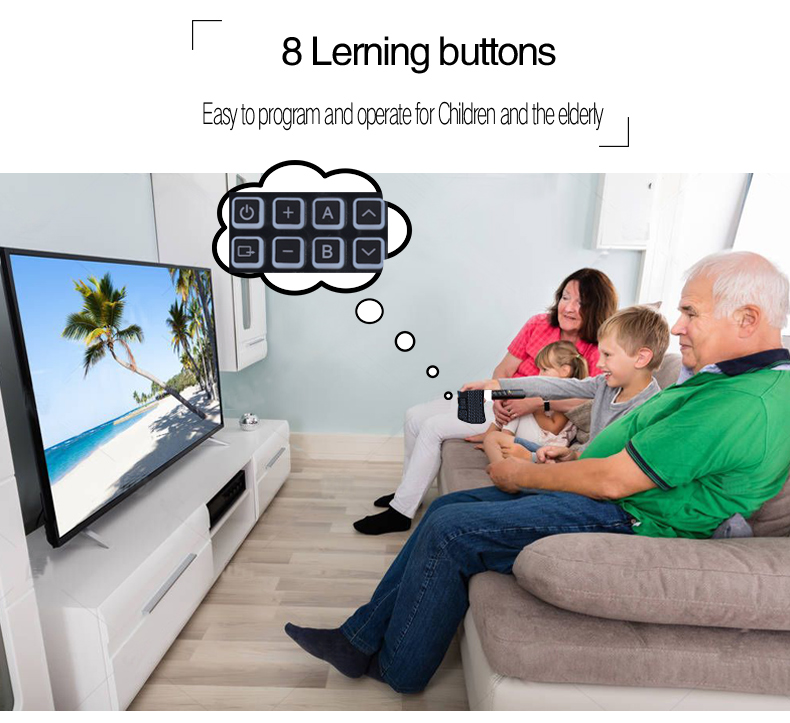 Infrared remote control is a wireless, non-contact control technology, with anti-interference ability, reliable information transmission, low power consumption, low cost, easy implementation and other significant advantages. It is widely used within 10meters for many electronic equipment, especially for household appliances, like TV, DVD, TV box, etc.
At the same time, the most majority of TV box, TV, Pi, etc, own one or more USB port. This makes a probability of a keyboard remote integrating USB receiver and IR buttons will be much compatible and widely applied.
While, the fact is there are few keyboards combining RF and IR. Thus, many users have to collect their TV box remote and TV remote  when they enjoy movies in hot or cold day, and have to juggle multiple remotes when operating the box and then the TV. this is really boring indeed, especially for the Pi developers who desperately need to control Pi, input data on mini keyboard remote, track process on monitor.
Our soloution:
That calls for a USB media keyboard with touchpad and IR buttons, named KP-810-61 as a multi-function one  to smoothly input data, perform media playback and control your TV, IR-controlled household appliances and others with standard USB port.–really flexibly compatible.
We here will go into more details of its IR learning function and wide application scenes.  As for its evidently advantages in ergo design and other basic functions in operation, please refer to another article best mini ergo media touchpad keyboard to ease your hands and operation.
There are 8 IR enabled buttons, 5 of which,through learning from the designated code value of the targeting buttons, can be programmed to fulfil those basic functions of powering on/off your TV, adjusting the volume and switching the channels,   the other 3 of which to control your  other TVs.
That is to say, you can control your TV, TV box altogether without frequently changing remotes.–Really convenient and cool.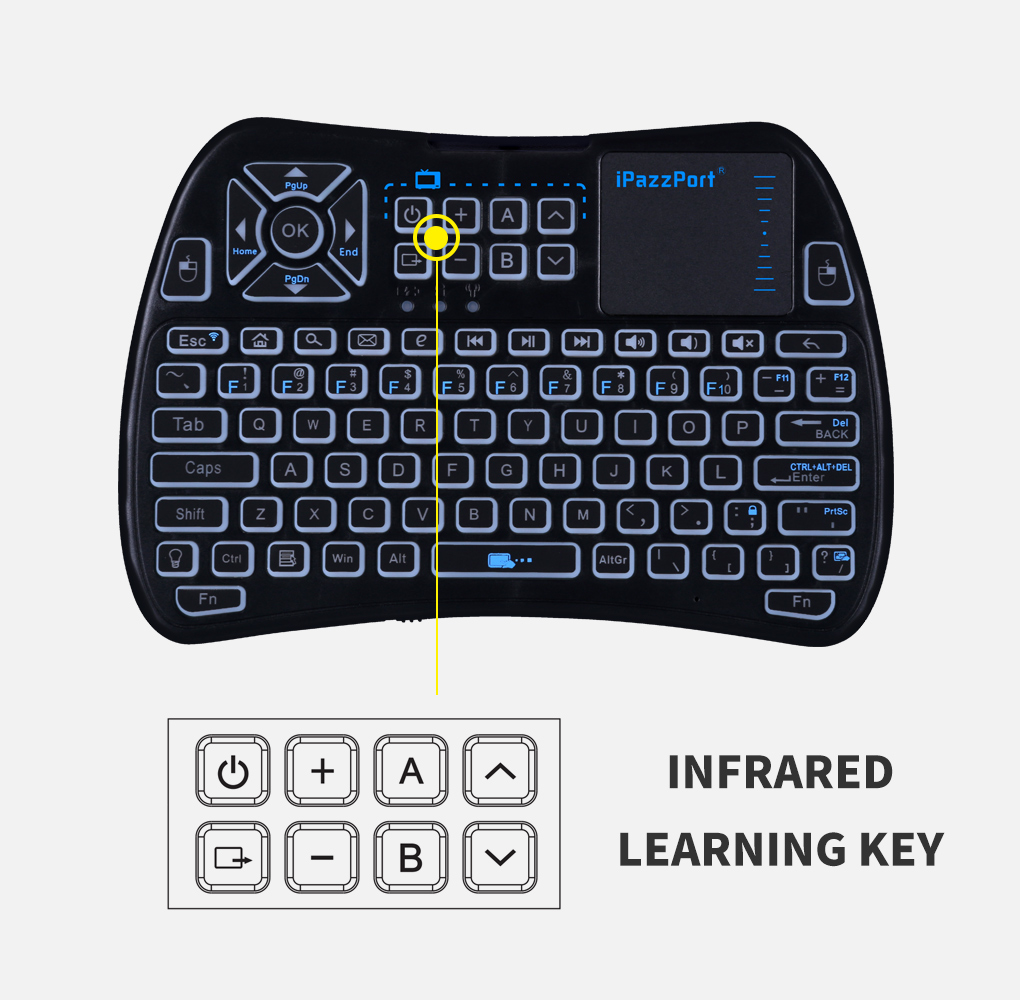 More details of the application:
1)TV box + TV
TV box plus TV is a perfect combination for daily life. While the users have to endure the hassles of search for TV box remote and TV remote and exchange them in operating. Too many remotes on the desk will not only mess your desk but also get your operation boring.
The table has been turned when this ipazzport USB QWERTY keyboard with IR buttons comes in.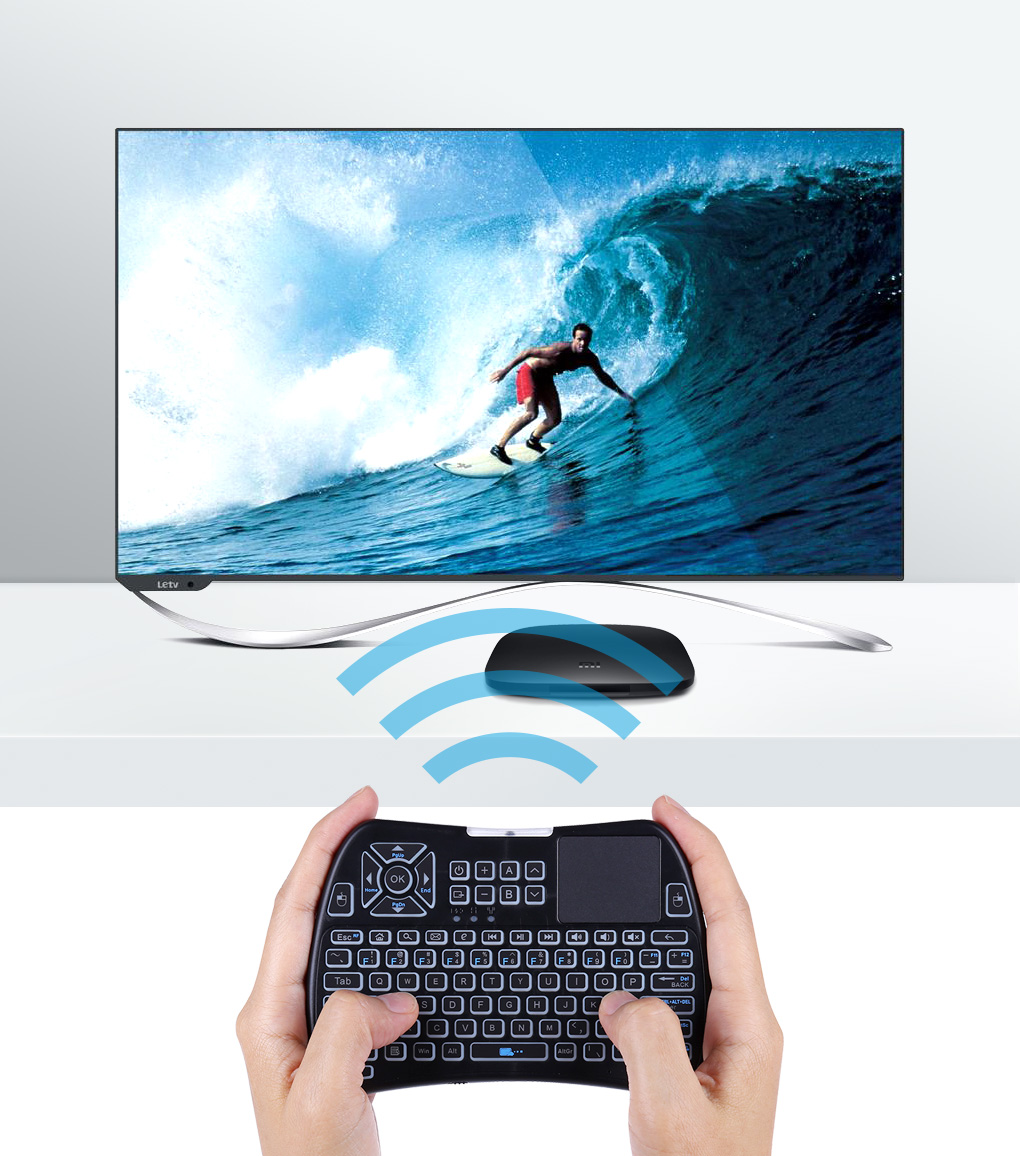 2) TV+ other appliances with USB port
Now that your TV has standard USB port and your household appliances are IR-controlled, it goes without saying that this keyboard remote with USB receiver and IR buttons will help you  control your TV and USB enabled appliances.
It is really cool to control your TV through IR learning buttons and other home appliance with USB port without approaching to and juggling them frequently.
3) TV+ TV box+ another TV
There are 8 learning buttons on the keyboard. You can program at least 5 of them to fulfil the specific function like powering on/off your TV, adjusting the volume and switching the channels, and to make the other 3 button separately to control your other TVs.  At the same time,  you can input the USB into the port of TV box to control the TV box.
4) Pi + TV
When it come to the combination of Pi plus TV, this keyboard remote absolutely makes things simple than even.
All in all, gone is putting together all your remotes and juggling among them. With this USB&IR touchpad keyboard, what you should to do is schedule it to skillfully control these engaged devices around you.
Now, please image the polar different scenes:
Terrible scene: After a day of hard work, you are sitting on the couch to enjoy your favorite TV show at regular time. Where is my tv box remote? And my TV remote? You are complaining and searching all the couch or all the room for the missing remotes. The show is beginning! My gosh!
Terrific scene: After a day of hard work, you are sitting on the couch and enjoy TV show. You are feeling assured when you see this all-in-one keyboard just on your desk.
Decide to try this keyboard in your home entertainment?
Kind reminder
This article is a promotion one, that is to say it may be the right time (refer to the published date) for you to "click here" to buy one on amazon or on this business site. The right price always goes with the right time, you know.
Of course, you will be informed of the bargain or coupons in the next promotion if you subscribe our site now.
Last but not least, we will cover the IR learning process, for these 8 IR learning buttons must be programmed to clone the code value from the target button( your original remote) before they basically replace the original TV remote.
Step 1: Hold on the first button (before the button+) till the LED indicator blinks and then lights solid.
Step 2: Click the button you want to program (" +" , for example) of these 8 IR-enabled buttons, the indicator will blink one time and then be steady on.
Step 3: Power on your original TV remote and put together their IR heads about 1 inch apart and click the target button "V+" on your TV remote. The LED indicator will blink 3 times quickly, then steady on for the next IR learning process.
Step 4: While LED is steady on, you can repeat step 2 and step 3 to program the other buttons.
Step 5: Just wait for about 10 seconds to save the setting automatically (the LED will go off).
Note: The default icons of these 8 buttons are for reference and distinction only. In fact, any of these 8 buttons can be programmed to replace any button of your TV remote provided that you add a tab on the button as an easy reminder.
Bottom line:
Tired of juggling multiple remotes?  please have a try.
What almost slip my mind: this keyboard is a baclit version as a considerate bonus for you!
Thanks for your patience and hop this helps you a bit.
Related articles: (To be continued)
Best mini ergo media touchpad keyboard to ease your hands and operation