Application of Mini program in New retail
iPazzPort
Mini program is an at-hand application that can be used by scanning the QR code or searching for source around instead of downloading in advance, characteristic of "at your fingertips". As an innovation of very high threshold, mini program, after nearly two years of development, forms a new development environment and further a developer ecology.
At present, the number of mini program applications exceeds one million, covering more than 200 sub-sectors, and its daily users' reaches amount to 200 million. Aladdin predicted that with the further development of its market, the number of small programs is expected to reach 5 million in 2019, that its daily users will exceed 350 million, and that the scale of the advertising market will reach 20 billion yuan.
Back in 2017, the industry of mini program provided 1.04 million jobs and promoted increasingly the social effects. Since 2018, with the popularity of small programs, all walks of life have been trying to find their own profit points in mini programs. In many cities, for example,some mini programs have also been developed and implemented to support subways, bus services and so on.
Based on new retail, the mini program will go even further
At the Ali Yunqi Conference in October 2016, Mayun, Alibaba president,first proposed the concept of new retail in his speech and predicated that there is no e-commerce, only new retail in the next ten or twenty years.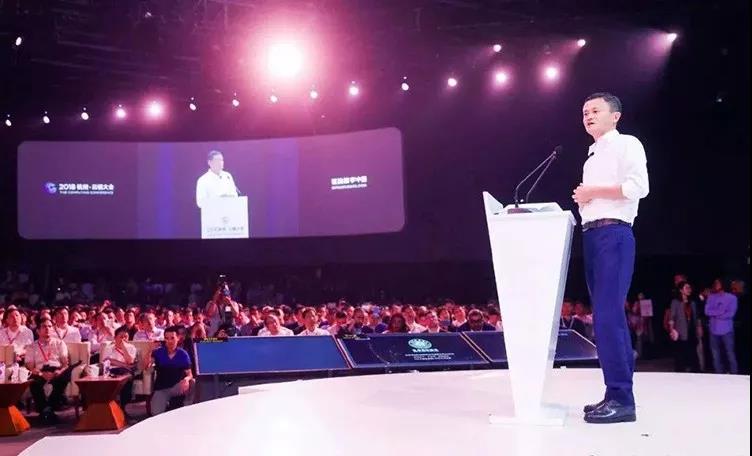 And then, in his 17-year inter-annual speech, Luo Zhenyu mentioned a word – "the total value of national time". This word means that those who can take up more of users' time are the winners, for the demographic dividend is disappearing and correspondingly its growth of total time of netizens' network engagement is to be limited, which, seems to me, is a more subtle understanding of new retail.
Mini programs are a good weapons for new retail. However, at present, we have different understandings of new retail according to the present market. The popular opinion is: it is a new retail mode of reshaping the business structure and ecosystem, integrating online services, offline experience and modern logistics after upgrading and restructuring the manufacturing, circulation and selling through big data based on network. Therefore,the mini program, as a key point to link with the offline and online, is most tenacious and flexible. It is more practically effective than the APP and has more practical functions than the official account of a public mall.
New retail, a New arrival and game changer
As a new a rival with open ecology, mini programs are not only entitled to online e-commerce but are free to us all to develop more industry models and gameplay ways. In fact, offline stores can also use mini programs to promote, depending on whether the store owners determine to introduce mini program and endeavour to choose a good way to combine with it effectively.
To understand the relationship between small programs and new retail is to actually make clear three questions:
1. Can mini programs help companies to transform their new retail?
2. What tasks can a mini program accomplish in the transformation process of new retail?
3. Can the mini program satisfy the customer's needs and enhance their experience?
Therefore, it is apparently one-sided for us to understand the mini program only by the theory of the industry trends, a big traffic flow, and the customer entrance. By contrast, to solve the fundamental change of business is the core.
There is a view that, to a certain extent, especially for small and medium-sized businesses, mini programs are new retail, and that if they have established the layout of mini programs in the business mode, 80% of the new retail layout will be completed, and the rest 20% belongs to other platforms, which can be left to choice.
Build a shared TV Internet + hotel service platform
With the development of the Internet especially the mobile Internet, time and space is highly divided into fragments. The sale can occur on offline,at any possible place and time. Convinced of the role that mini programs plays in the new retail, and of its importance in the whole business mode, UnisenTech, as a company focusing on interactive electronics, is introducing the consuming scene to hotel by integrating applications of mini program in new retail.
For instance, UnisenTech introduce ipazzportcast, a miracast dongle combining innovative mini program and hotel scenarios, to enables the users to connect the dongle directly with WiFi by scanning the QR code on the TV screen, and then cast the content on their phone like photos, news, movies to the TV monitor to enjoy a HD experience characteristic of 5G+4K. In addition, UnisenTech also use mini programs to provide the hotels with daily necessities and hotel services to meet all needs of their customers.
Proactive service will win good reputation, and the best service will have the best reputation. Once a friend-like hotel -customer relationship is established, your customers are willingly to become future firm customers, and turn their friends into your new customers!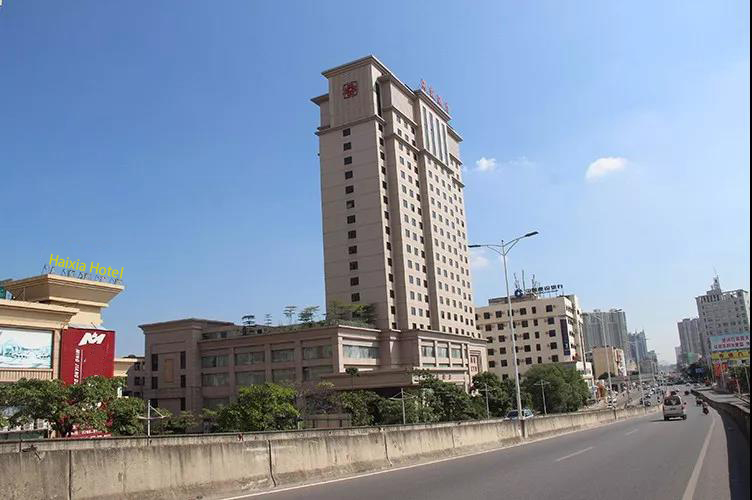 Thanks to in-depth understanding of the relationship between service, experience and socialization in the Internet era,to accumulation of core intelligent interactive technologies such as wireless, Bluetooth, touch, WiFi, somatosensory, voice, wireless on-screen, real image and embedded development, UnisenTech has been integrating R&D, manufacturing services and capabilities of Internet data application, concentrating on user experience research and service design, and building the value-added service platform like the shared TV, Internet + hotel service.
Based on the principle of"Simplicity is a state of mind, of management the comprehensive technical strength and scientific & human, and on concepts of wisdom(smart), professional and innovation, Unisen Group will serve better the Internet + hotel tourism, and promote the new retail.
About UnisenTech
UnisenTech has been committed to integrating core technologies and product R&D of mobile externals and TV, to advancing manufacturing service,applied capability of internet data, and to majoring in user's experience and service design, during which it has accumulated core smart interactive technologies such as wireless Bluetooth, touch, WiFi, Sensor, Voice, wireless screen-mirroring, real images, embedded development, etc.
Based on the concept "simplicity is a state of mind", on all-round technology strength, scientific & human management, and methods of smart, professional, innovative, UnisenTech will serve better the Education, Medical Health, new retail forms, internet + Hotel tourism, smart hotel/home, and further more the development of the society.