9 tips to selecting the right keyboard remote for your TV or TV box
iPazzPort
Generally, the majority of the TVs including ordinary TV, internet TV and smart TV are equipped with an IR remote. The others are RF or Bluetooth enable.
My tips in pursuit of the right remote will begin with distinguishing the differences between infrared , RF, and Bluetooth, and examining their tradeoffs as below:
From the form above, you might know what is the most suitable remote your TV should be equipped with and which one you should pick from the wide ranges of remotes on the market.
–Right outweighs best.
To select the right remote that fits your target and your device according to its applied situation, instead of the best one recommended online, is the most important thing.
keep the tradeoffs among the IR, RF, BT mode.
You will have your definitive answer after you weigh the pros and cos among the above-mentioned items of remote (transmission style, distance, connection, impacting factors and the reviews)
For example: You will have to estimate the distance between you TV and your sofa or bed where you control your TV away before you know which type of technology is best suited to that distance. Since the wireless ranges of IF, RF and BT are largely 6 feet, 30 feet and 33 feet respectively, you might as well select a RF or Bluetooth keyboard remote if you want to use it in larger rooms and Your TV happens to have a USB port for plugging into a USB RECEIVER or a Bluetooth adapter ( non-Bluetooth TV needs a Bluetooth adapter to establish Bluetooth with other device ).
Note:The current smart TVs are generally Bluetooth-enabled.
As for your old-fashioned TVs, there are two ways to check if they are with built-in Bluetooth:
1  Read the TV parameters on the user manual to see if the TV has Bluetooth capabilities.
}2 【Settings】  – 【Network and Connection】 to find out whether it owns the Bluetooth function as follow: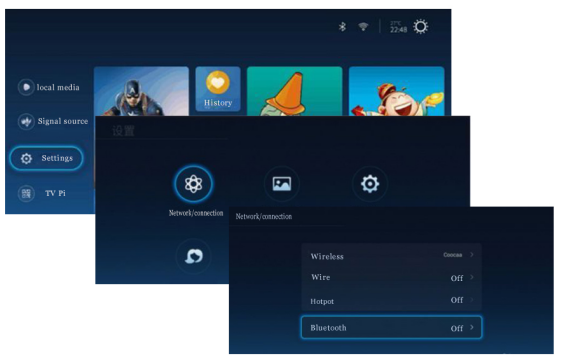 Having know some basic facts about the wireless remotes, we are now going into more details of making best of your owned keyboard remote or your prospective ones in order to save your money and time.
The majority of the people have more than one TV at home, and each TV is equipped with a remote control. If the TVs are different from one another in brand and model, you will find it a really a pain in the neck when distinguishing the right one from a pile of remotes.
Now comes to today's topic:
My 9 tips to selecting the right keyboard remote for your TV and TV remote:
(1)Considering that TV remote (IR-enabled) of the same brand and similar model has the same frequency and code, you can reduce the number of the remote by selecting the TV with same or compatible brand.
(2)You can select a IR-learning function keyboard and program it to work with other IR-enabled remote in basic operation like power switch, voice+/-, channel+/-, menu.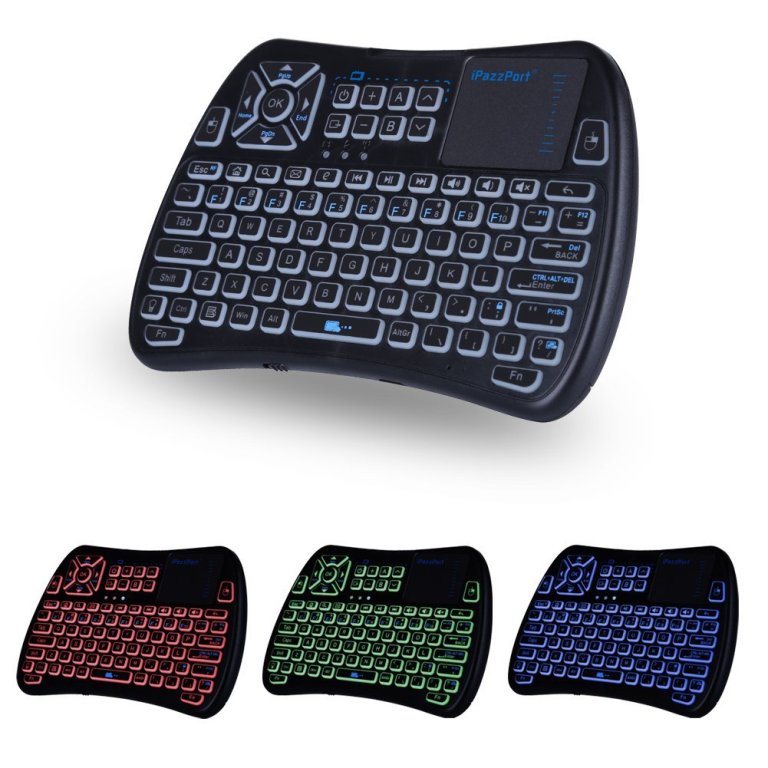 (3)Thanks to the fact that almost every TV has a USB port, you can purchase a mini wireless keyboard with USB receiver in the back chamber with plug-and-play capability. The USB receiver is compatible enough with all the devices with standard USB port. A wireless USB keyboard will save your much time in searching for its supplied remote.
(4)Top of that, a USB keyboard can also keep you from stretching out your hand and deliberately trying to point your IR remote accurately to your TV to turn it off in rather cold winter ( because  IR transmission is linear style). Click for more details of the following handled USB touchpad keyboard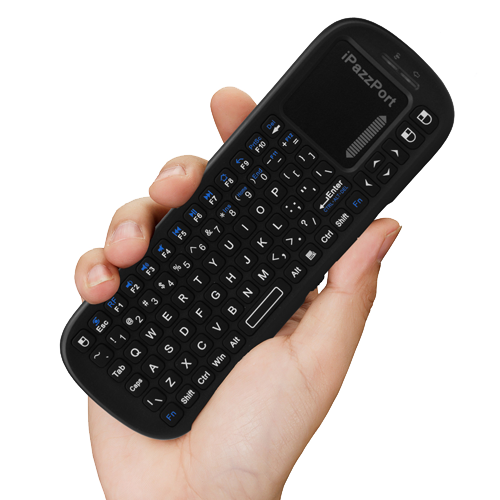 (5)If you want to turn on/off a TV in another room, a USB keyboard may fail to make it due to the thick concrete wall, regardless of IR remote. Fortunately , a Bluetooth keyboard will enable you to meet your demand by virtue of its unique features (Wavelength and frequency advantages.).
In that not all the TV are Bluetooth enabled, you will have to separately buy a Bluetooth adapter and insert it into the back USB port to connect with a Bluetooth keyboard.
(6)Generally, if you need a wireless universal keyboard remote to develop your TV for home entertainments, HTPC, IPTV, education, presentation, speech, etc, you can have a look at a multimedia USB  keyboard with touchpad and scrollbar or that of Blueooth version.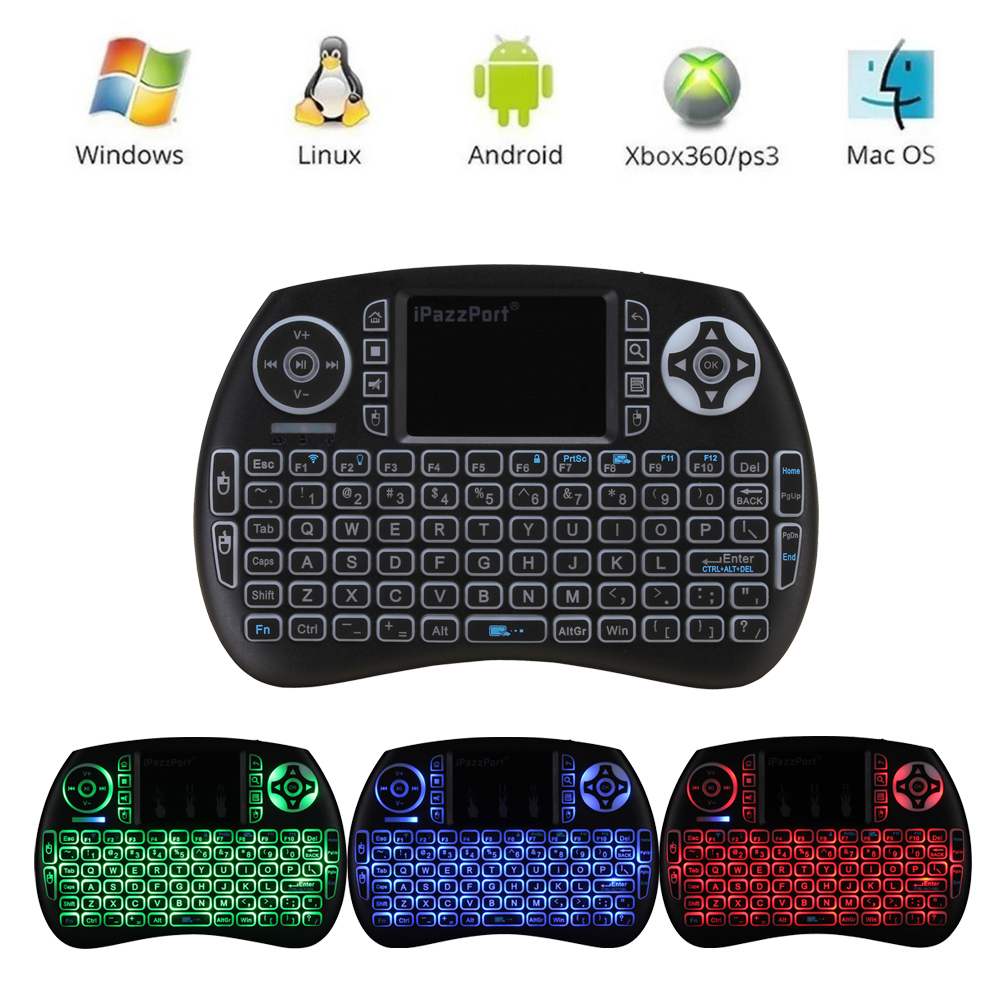 (7)If you have purchased a Fire TV box/ Firestick Apple TV box, etc , you will need a dedicated QWERTY keyboard remote to improve its original remote performance, like inputting characters for search and emphasizing its touchpad/ voice search advantage. The iPazzPort Bluetooth keyboard with back case for apple tv 4TH  will be your right choice.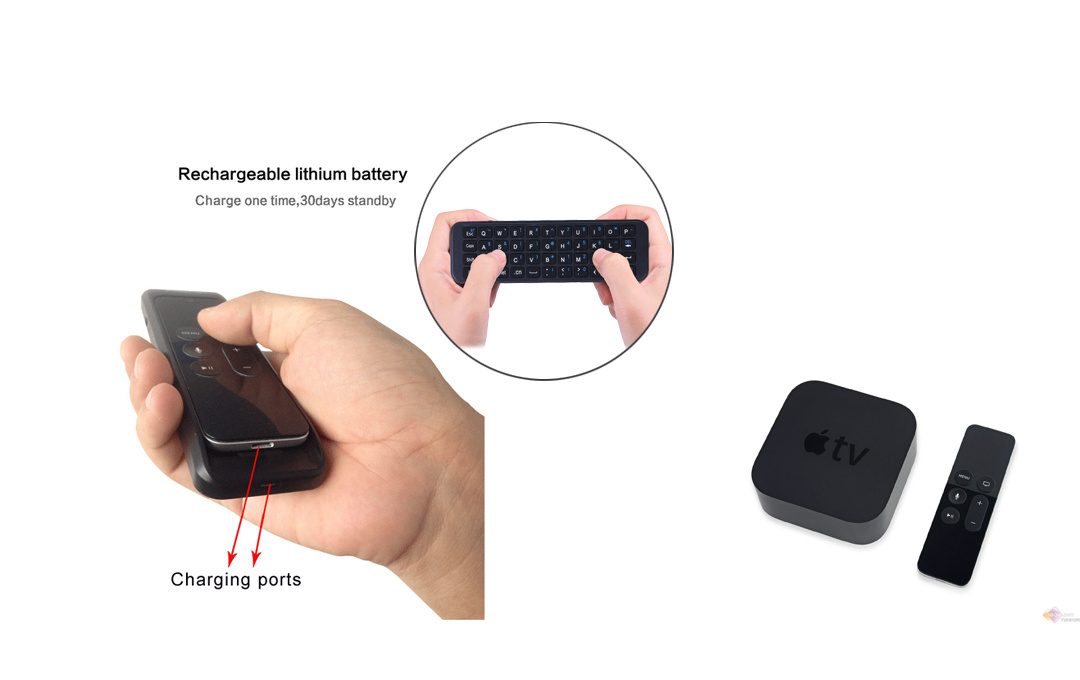 (8)Nowadays, many manufactures have boiled down the advantages of the IR/ RF/ Bluetooth remote and produced some practical units to meet the specific demand you are crying for. For example, the iPazzPort IR/Bluetooth keyboard with silicon sleeve is specifically designed to combine the TV remote and original firestick remote into a single unit , by which you can control your TV, boost firestick remote freely and effectively. Its backlit mode is a bonus for you.
(9)The following is a versio of  combining IR/ RF/ Bluetooth or even more into a wonderful collection for TV ,  a keyboard remote integrating IR , RF  and air mouse .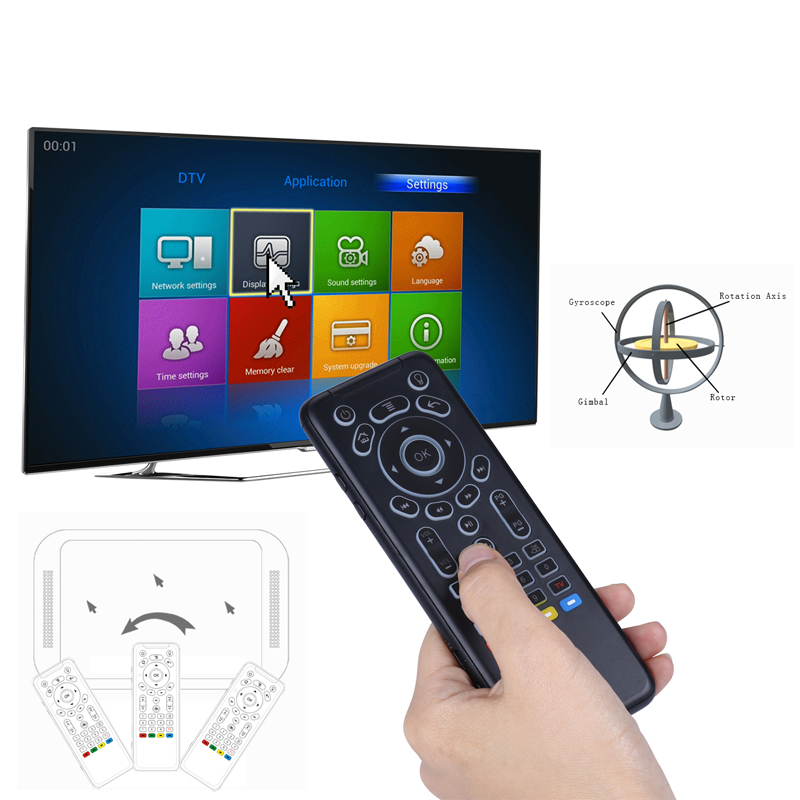 Bottom line:
Based on the advantages and disadvantages of IR, RF and Bluetooth, I produce some suggestions, recommendations and tips to make best of your TV and TV remote. Among them, there are some excellent keyboards with unique features to meet your specific demands.
Thanks for reading with patience.
And hope this helps you a bit.
Related topics: