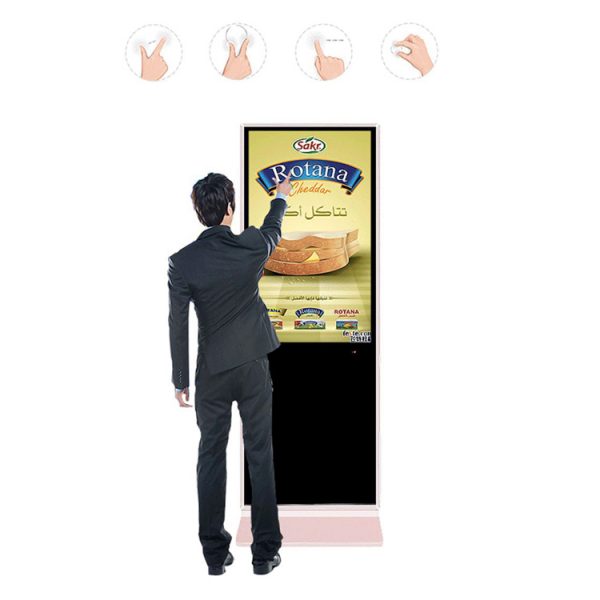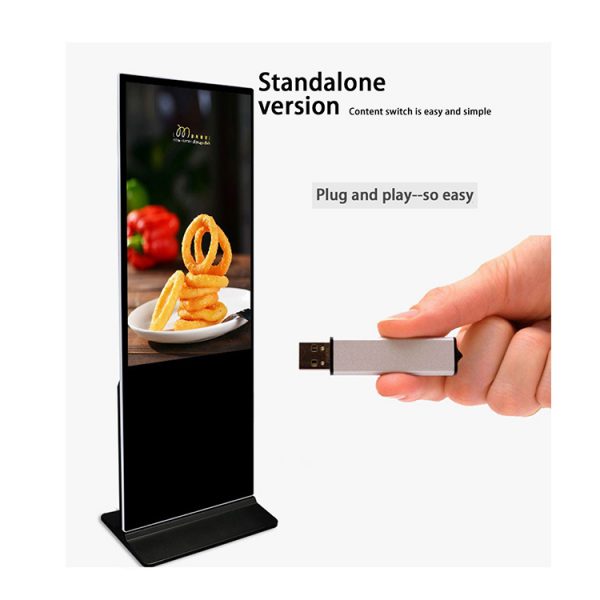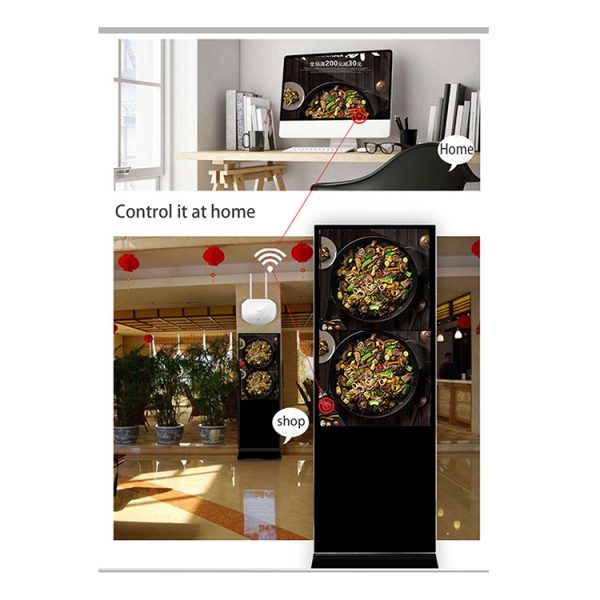 stand alone ads machine with multiple versions of Capacitor & touch screen or Infrared touch screen for bank, shop and exhibition
Advertising machine, also called poster machine, digital signage, electronic signage, or electronic advertising, is used to display your product and service vividly in public, say, bank, shop, estate agency and so on. It integrates user-defined content, HD images, as well as online, offline and cloud technology.
This device supports OEM & ODM service, please contact us for details.
Description
Bullet features:
1 Intelligent user-defined setting, sensitive touch screen, multi-person control
2 can play content on-end (music, video, pictures),
3 set up individually dynamic layout, structure, graphic, company and event advertising
4 Open to custom logo, pre-installed multimedia software
5 Compatible with popular systems and content formats (PDF, PPT, Word, etc.)
6 WiFi connection for remote publishing and management
7 Internet access, single and networked versions
8 automatic on-and-off and user-friendly setting,
9 Multiple models to choose from.
Specification:
– brightness: 350cd
– CPU CPU: Quanzhi A20, dual core, main frequency: 1.2GHz
– Memory: 1G
– built-in memory : EMMC 8G
– decoding resolution: up to 1080P
– operating system: Android 4.2
– play mode: support loop, timing, insert, etc.
– network support: Ethernet, support WiFi
– video playback: support wmv, avi, flv, rm, rmvb, mpeg, ts, mp4, etc.
– picture format: support BMP, JPEG, PNG, etc.
– interface: 1 USB OTG, 2 USB HOST
– serial port: 2 serial port sockets, default TTL interface
– Ethernet: 1piece, 10M/100M adaptive Ethernet
– SD card: TF card
– LVDS output: 1 piece, can directly drive 50/60Hz LCD screen
– HDMI output: 1 piece, support 1080P output
– audio and video output: left and right channel output, built-in dual channel, 8R/5W*2 power amplifier 17 Installation
– way of installation: wall mounted
– body color: black, silver, white, gold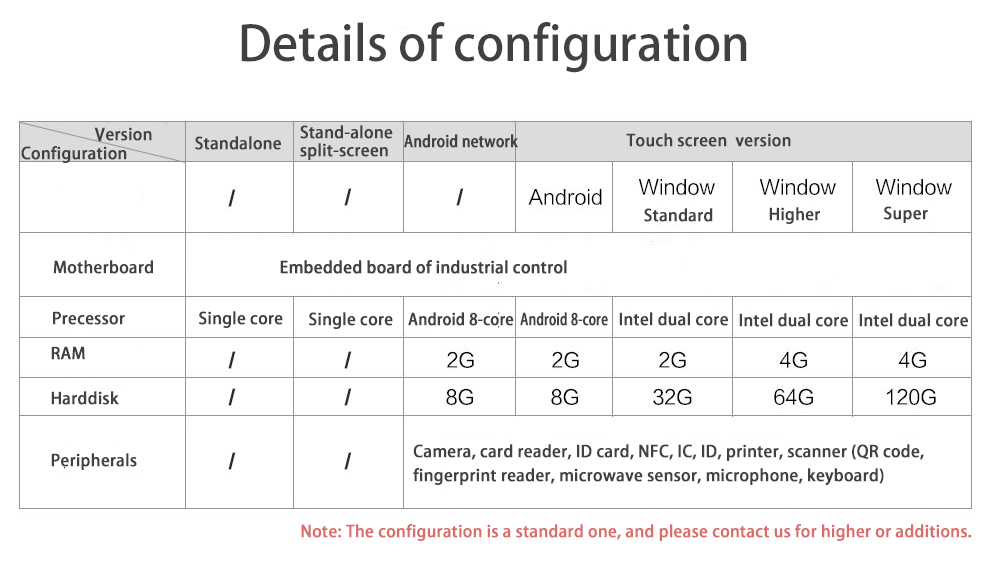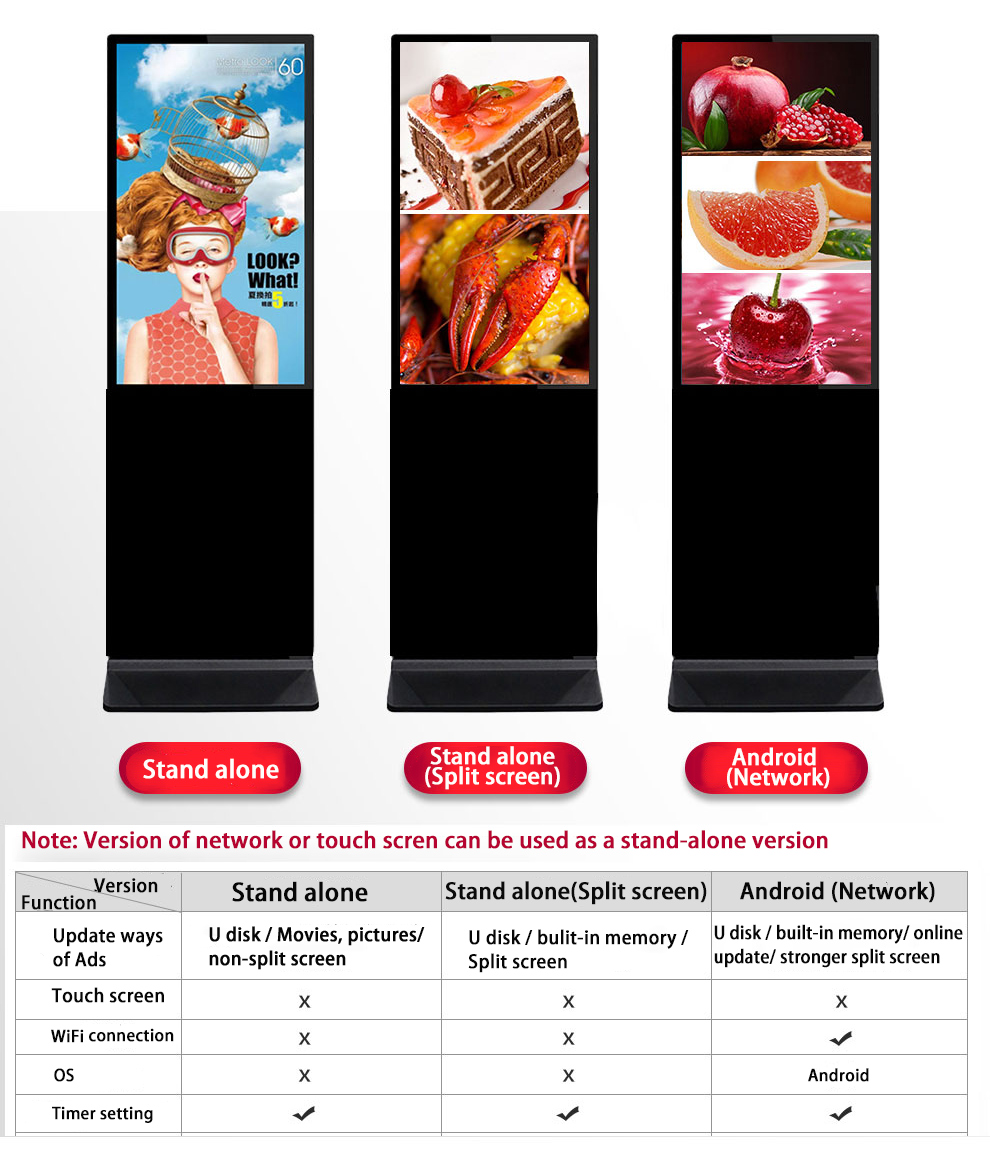 Interactive touch screen
Infrared touch screen provides you with swifty, sensitive, reliable experiences Multi-touch nature for probability of being used by multiple people at the same time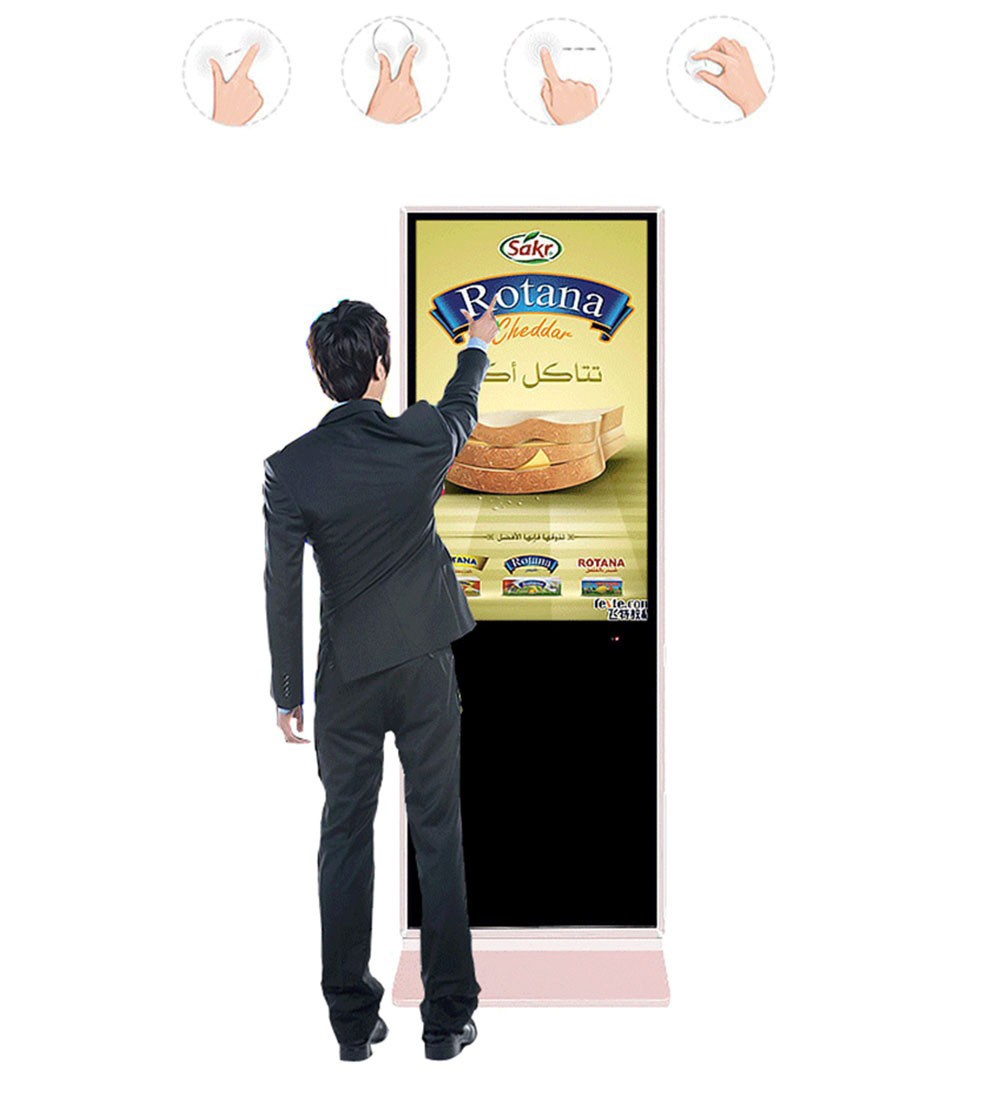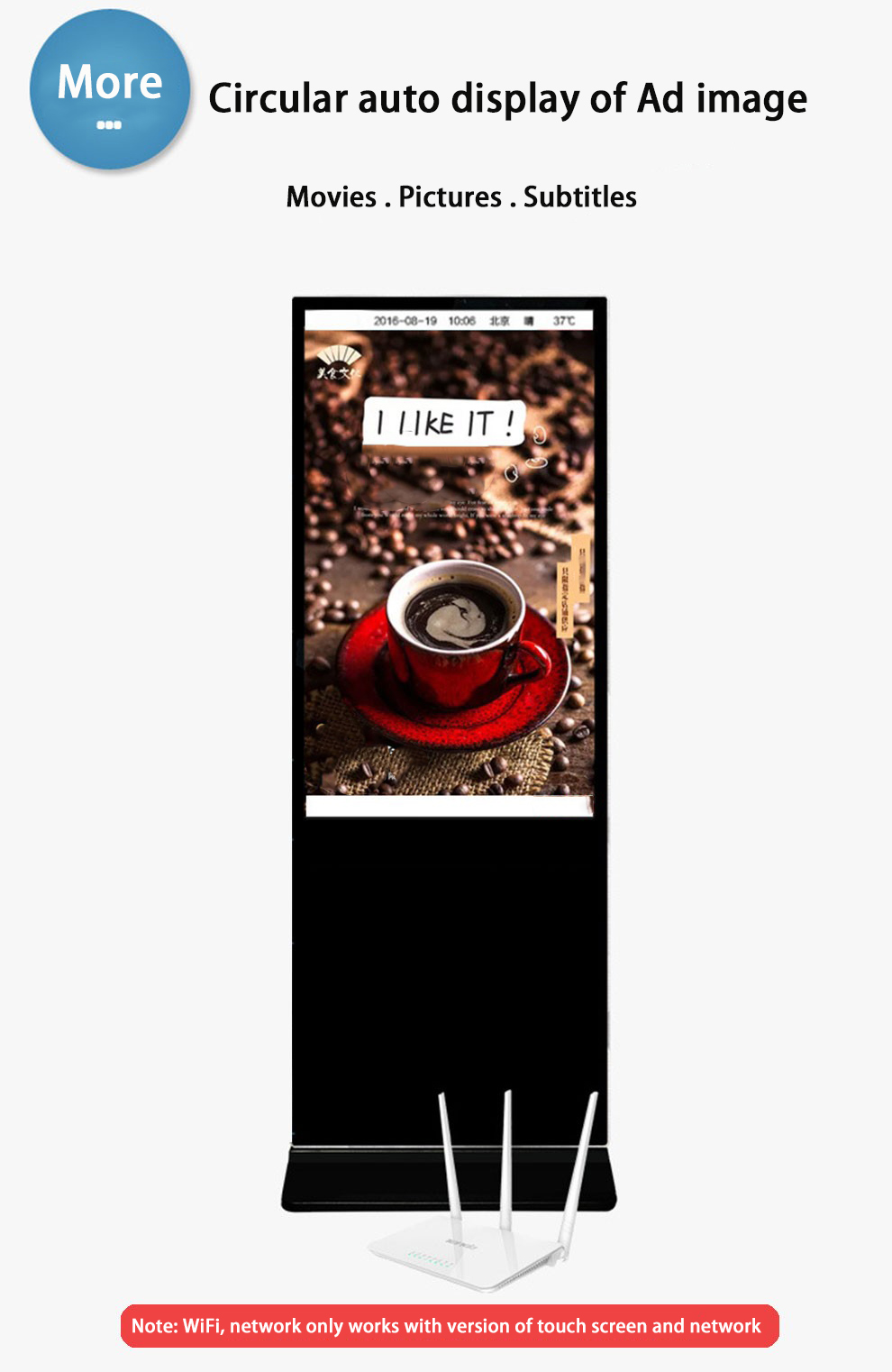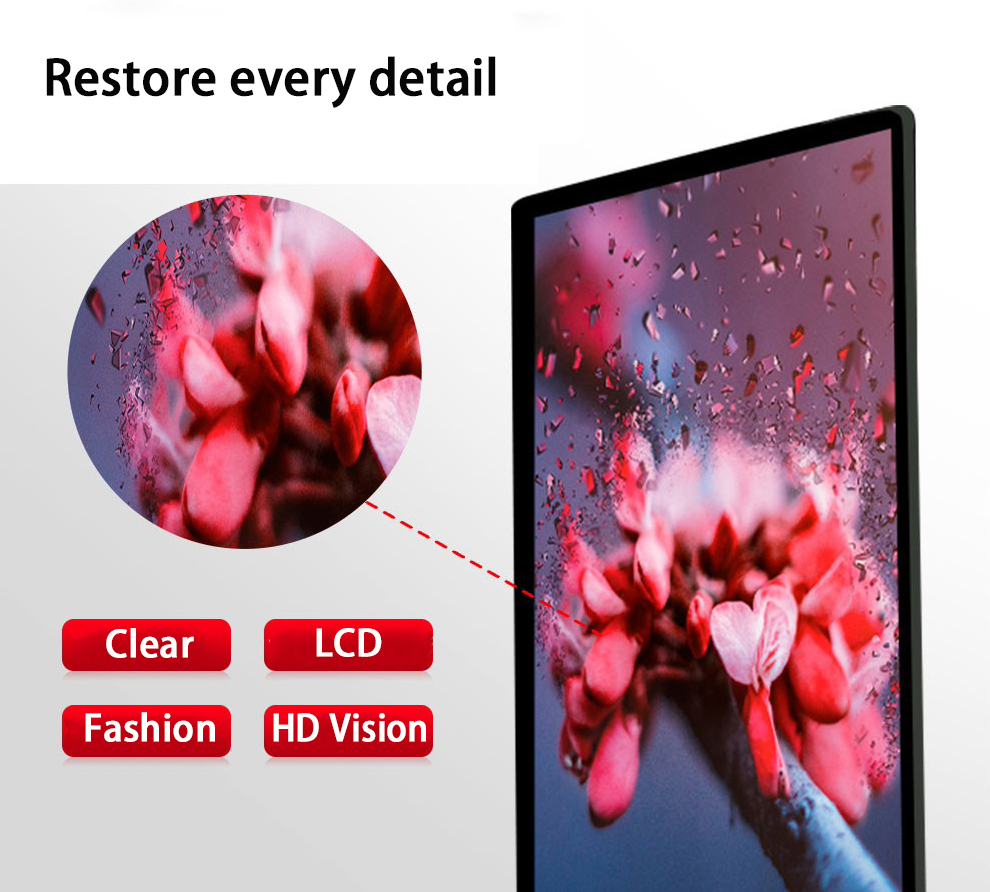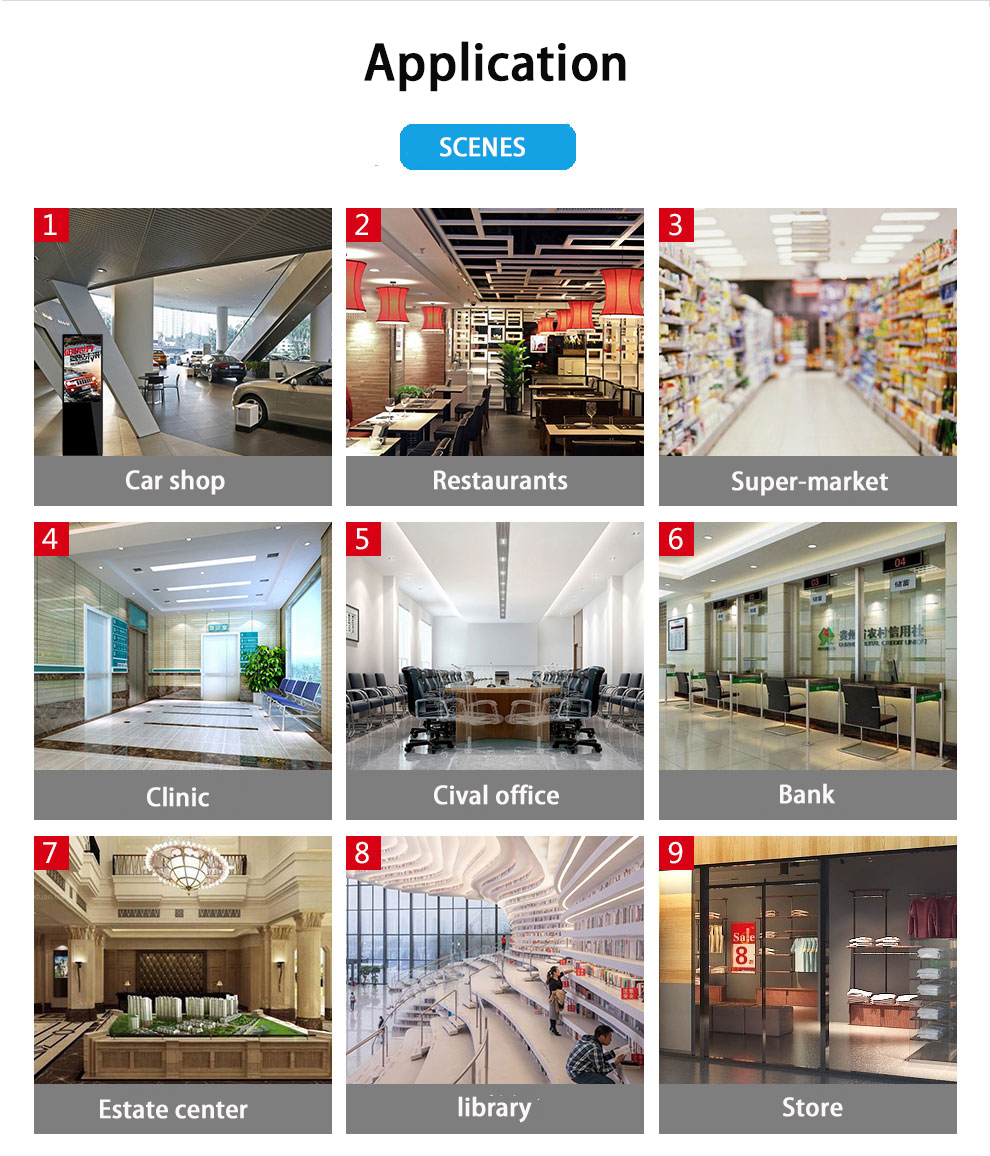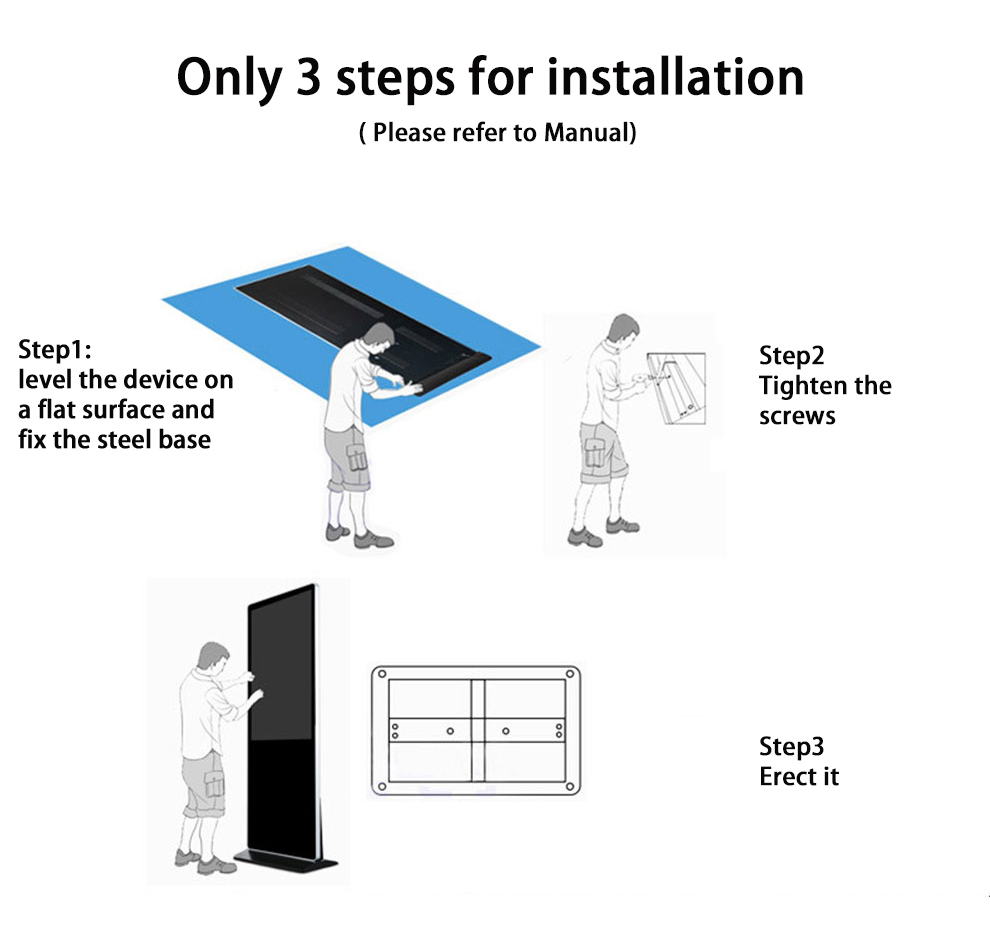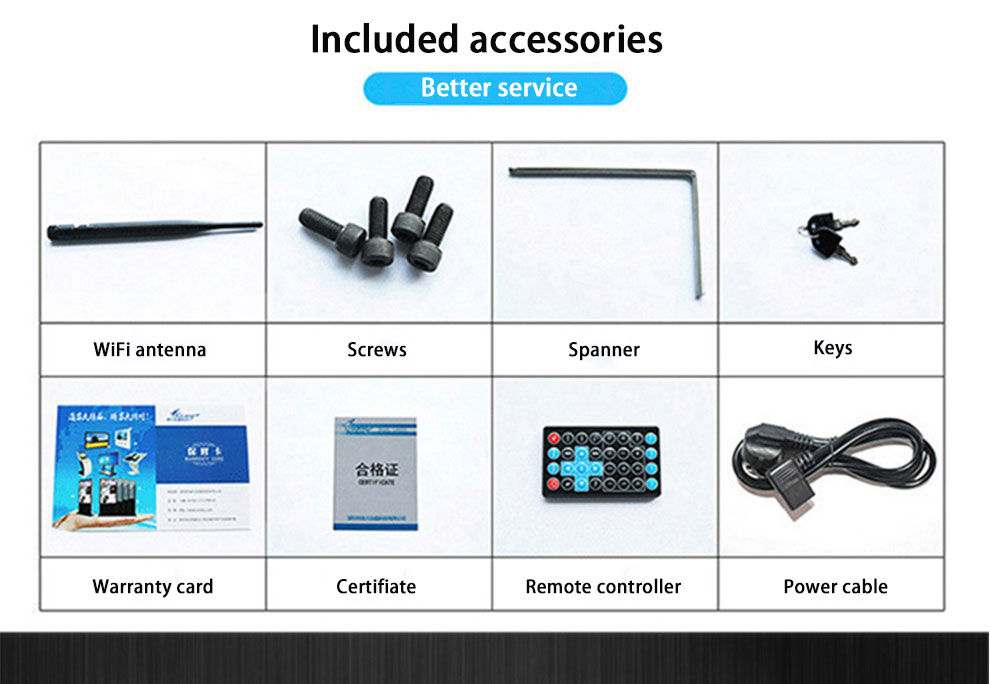 ---
Only logged in customers who have purchased this product may leave a review.