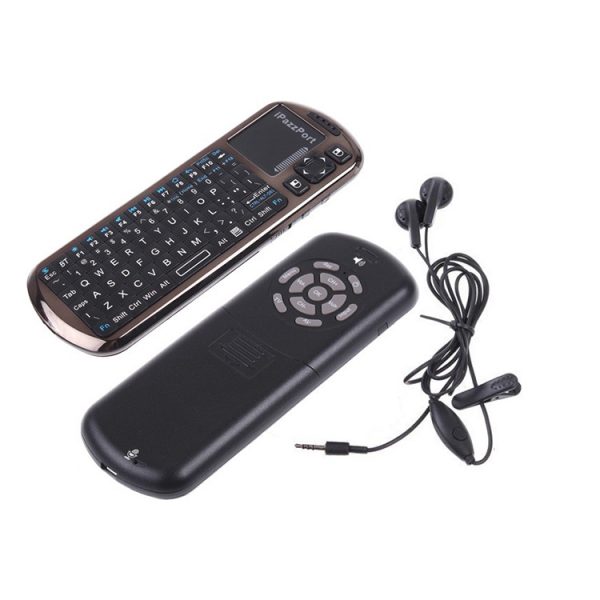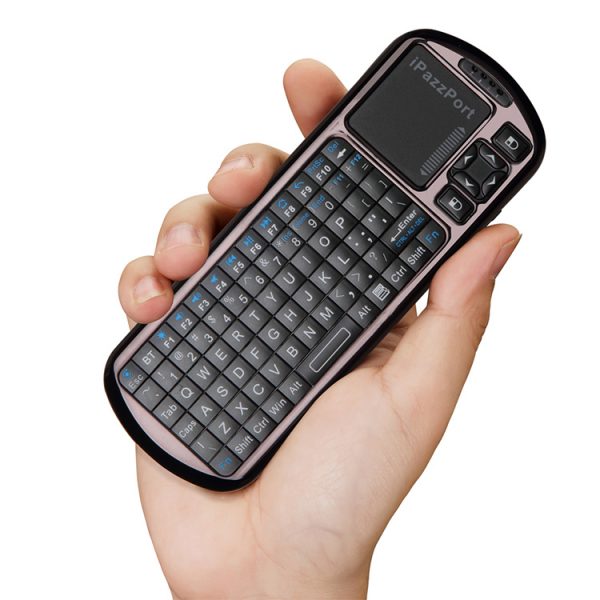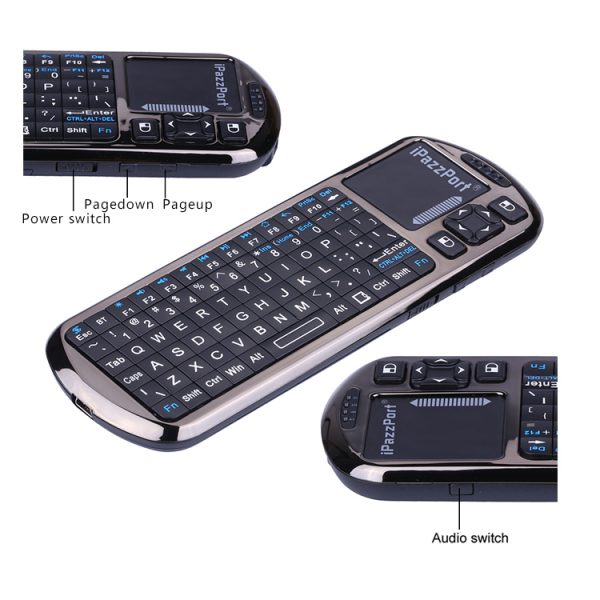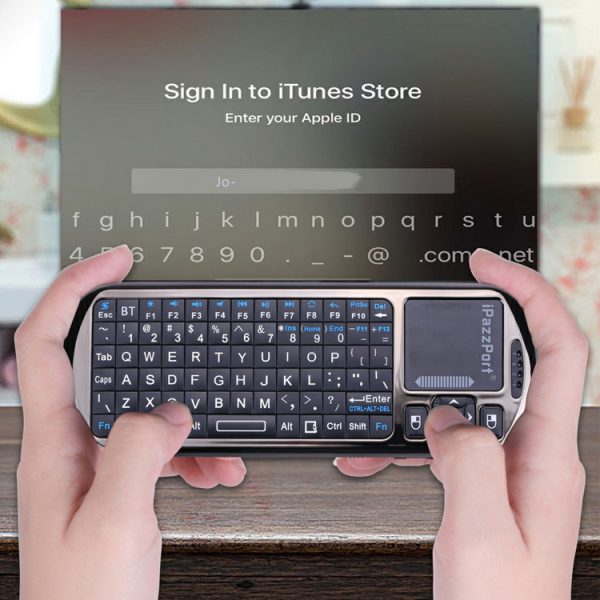 iPazzPort Mini Wireless Keyboard Voice Input IR Remote Bluetooth Keyboard with touchpad mouse combo and backlit for iPad tablet
This is a mini double-sided backlit bluetooth keyboard remote that features 3 unique properties: Voice version for voice chat and audio output ; touchpad mouse combo and scrollbar to replace your wired actual mouse for quick cursor track; infrared buttons that can be programmed to displace your supplied TV remote so that the users control their TV box and TV or even other home appliances altogether.
$18.99
Out of stock
Descriptions
FAQ
Reviews (0)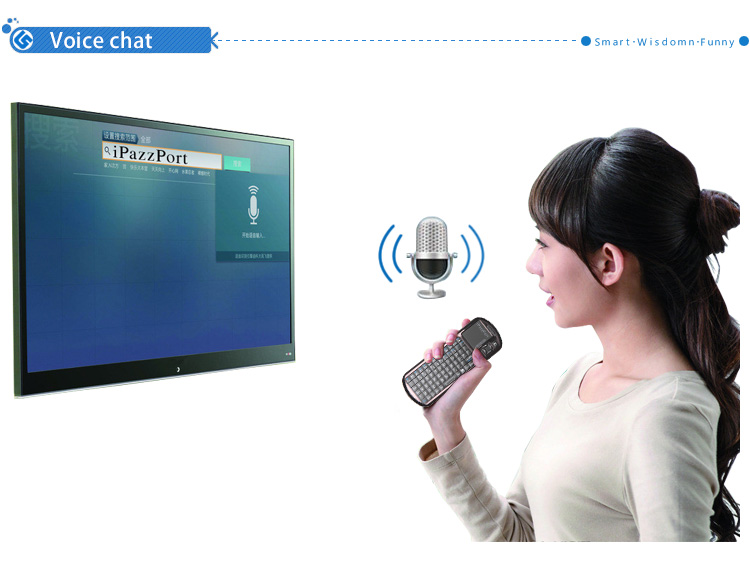 Keyword description
- Mini Wireless bluetooth Keyboard with touchpad and scrollbar
- Double-sided, ergo, hand-held, 360-degree flip
- Voice input, audio output, speaker and microphone
- Infrared learning buttons of TV & AV mode
- Backlit version, QWERTY layout, media-friendly buttons
- Widely used for smart TV, firestick, Apple TV box, iPad, tablet, etc
- Compatible with Windows, Mac, Android/Google OS, Linux, etc.
- Lithium battery, long standby
Application:
- Voice chat online, watching and listening to TV by speaker or earphone plugged in this keyboard
- Home entertainment, multi-media, Education, Training, Conference, presentation
- iPad, tablet, smart phone, smart TV, Pi3, Android/ Google TV box, ps3 and others with Built-in Bluetooth connection.
- Used as a mini keyboard to input letters, control your TV, enjoy basic TV games, perform convenient interaction and replace the mouse,

Specification:
-Battery capacity:800mA
-Touchpad: 35*35mm
-Operational voltage: 3.3V
-Charge voltage: 5V/300mA
-Standby: 400 hours
-Wireless Transmit Power: 2dBm
-Receiving Sensitivity:-85dBm
-Size: 163*60*12mm
-Weight: 107g
Note:
To reduces the price and considering a wired 3.5mm earphone is really a common unit for users, we don't include a headset in the packaging any more.
-----------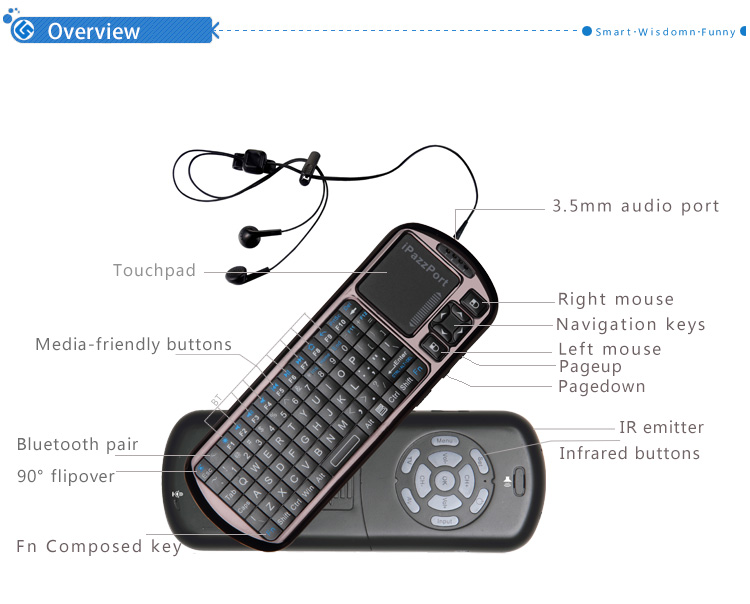 -----------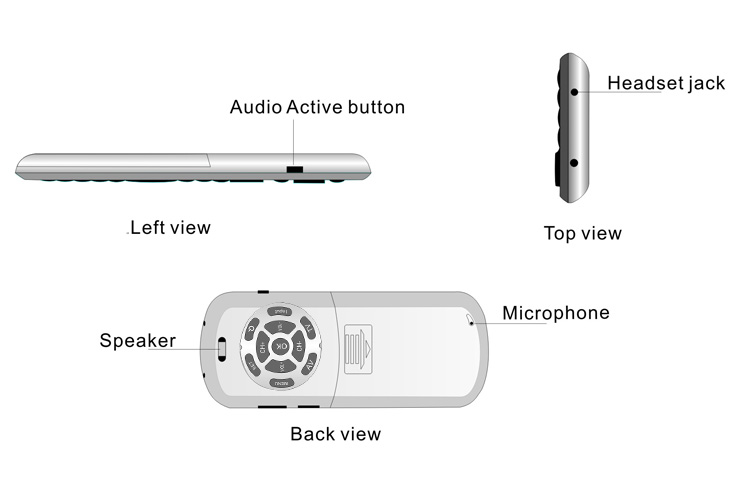 -----------
-----------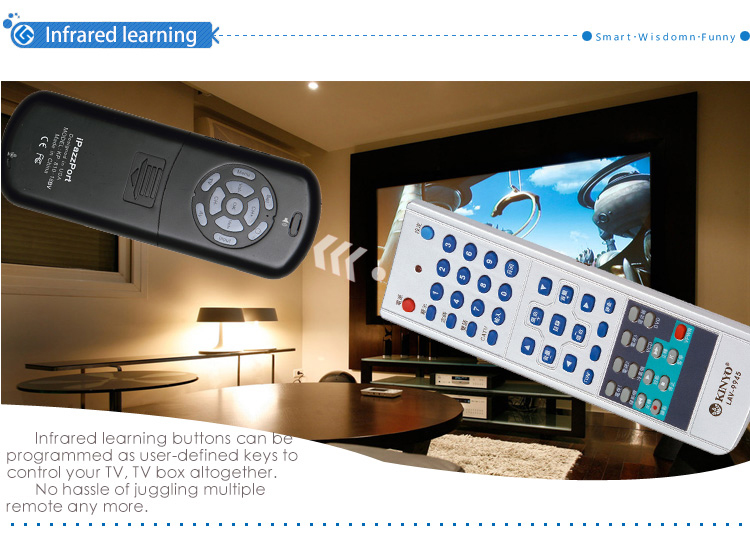 -----------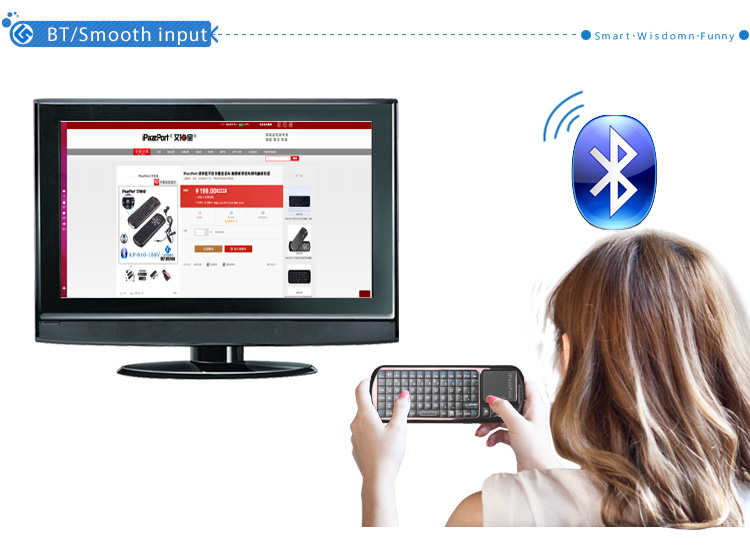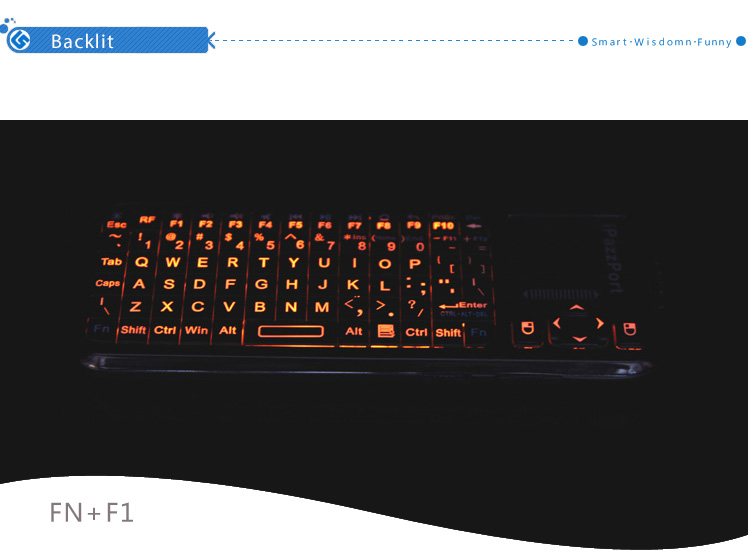 FAQ:
1 Which and where are the learning buttons located?
Answer: There are 6 learning buttons above TV key and AV key in the back.
2 Does this work with my Pi?
Answer: If your pi is a bluetooth version, it works. It also works with non-bluetooth device if you plug a bluetooth adapter into the host's USB port.
3 Does it work with my firestick?
Answer: Yes. It works with bluetooth units including firestick, apple tv box, tablet, iPad, etc.
4 What about the voice mode?
Answer: The voice mode is for voice chat, default voice output after it is connected with your Firestick or smart TV.
5 What about the touchpad?
Answer: The touchpad integrates scrollbar, which faciliates your gesture on it, such as move, click, swipe all the directions just as you do with your actual mouse.
6 How to connect it with my firestick or tablet?
Answer: Activate their bluetooth mode and then follow the prompt to establish bluetooth connection.
7 Does it mean it can control my firestick and my tv altogeter?
Answer: Yes.Connect it with your firestick through bluetooth, and program these infrared buttons to replace your TV remote, then you can controll your firestick and TV altogether.
8 Is it a backlit version?
Yes.
---
Only logged in customers who have purchased this product may leave a review.