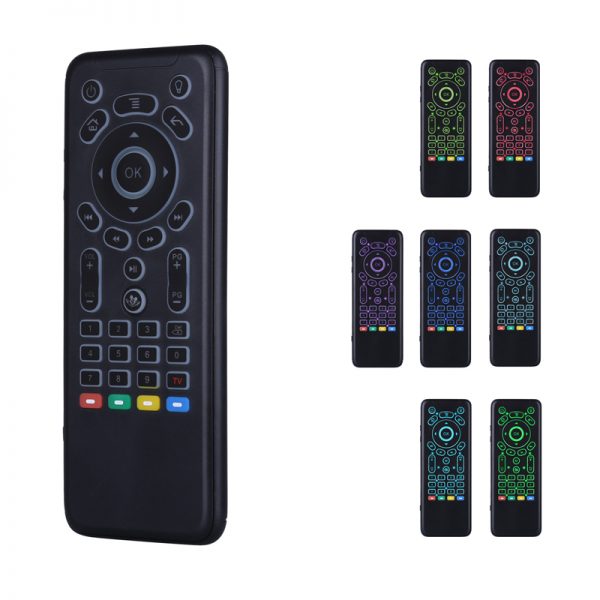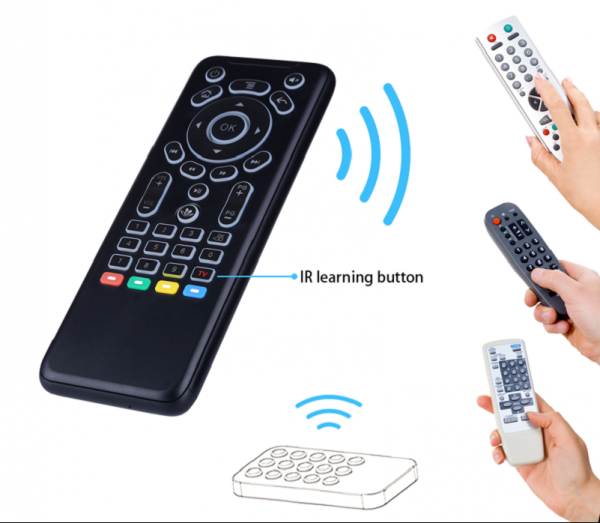 iPazzPort 5-in-1 Fly mouse keyboard with IR learning buttons, extra-large touchpad and QWERTY layout KP-810-62
This is a multi-function and multimedia fly mouse keyboard that combines home entertainments and indoor physical exercising especially in Somatosensory game. The extra-large touchpad is for  accurate cursor moving, and the QWERTY is for smooth data input, and above all, the IR learning buttons is to help you out of the hassle of juggling multiple remotes.
$25.99
Out of stock
Description
---
Keyword description – Hi-sensitive 6-axis Gyro sensing for Somatosensory game.
– 5 IR learning buttons to replace other IR-controlled appliances
– Extra-large touchpad with scrollbar for accurate cursor moving
– Flat buttons for comfortable feeling and to keep it from water and dust to some extent.
– QWERTY layout for smooth data input
– Multimedia and backlit
– Long standby and intuitive interface
Different from other ordinary remotes with direction buttons to move the cursor, this keyboard , thanks to its built-in 6-axis innertial sensor and its consequent acurate gesture recognition.
Just one click to change the fly mouse mode to keyboard mode,due to its traditional QWERTY layout, to smoothly write an email, or input password or target characters to search your favorite movies, song and other items.
With high-sensitive gyro sensing, this fly mouse focuses on and has enormous advantages in somatosensory games charactered wtih immersive experience, which integrates indoor exercising and gaming playing, and makes you the role of the game, free from the limits of room and time.
The flat surface is not only where the characters are located, but also serves as a extral-large track pad(145*48mm) which provides ample room for the users to slide their fingers on it to move the cursor freelly, smoothly and accurately, and it is ever more effective when the touchpad cooperates with the scrollbar flexbly.
Are you sick of juggling multiple remotes?
Here is the solution for you.
The programmed button will replace the specific remote from which it learn code value to remote the corresponding TV, TV box, air-conditioner effectively.
iPazzPort is a flagship brand of wirless mini keyboard and wireless display from Unisen Group, a comprehensive Hi-Tech company that integrating R&D, design, produce and selling, based on the principles of Smart, Profession, Innovation.
The products of iPazzPort brand share a moderate market in American, European and Asian area, and are recognized by people in most countries and regions.
---
Only logged in customers who have purchased this product may leave a review.