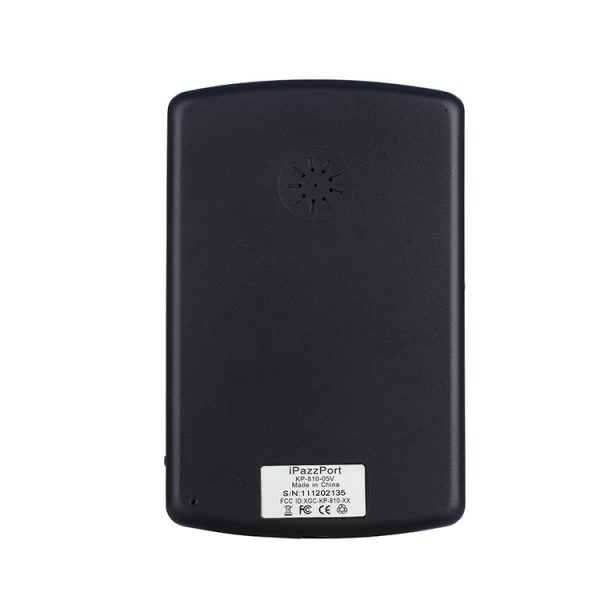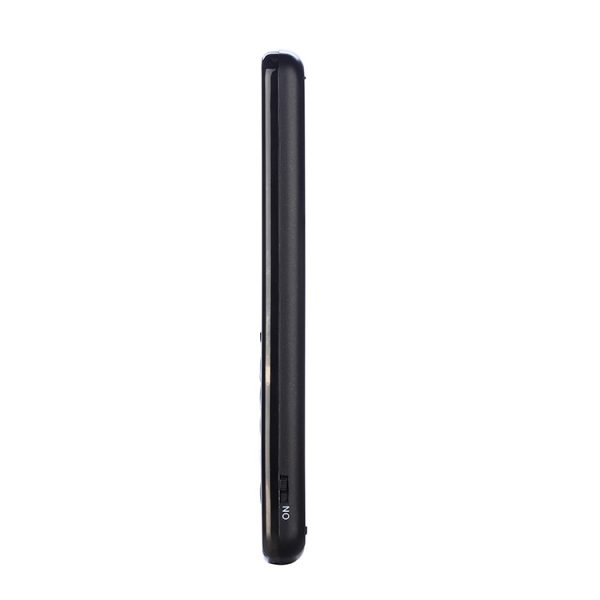 iPazzPort backlit voice input / output 2.4G mini wireless Keyboard remote Touchpad Mouse combo
This is the world's first phone-shaped-and-sized 2.4G voice multimedia keyboard that combines features of voice, audio output (earphone), backlit, laser pointer, media buttons, QWERTY layout, touchpad , etc, which is used for voice search, audio output and to replace your crisscrossed mouse on trip, to conveniently operate on sofa as a must for Business trip, speech, home entertainments, HTPC, IPTV, etc.
This keyboard is on sale (till 31/8, 2019) at only $8.9 (the shipping cost is on you). Please contact us to change the price and confirm the shipping cost when you order.
$25.90
无货
描述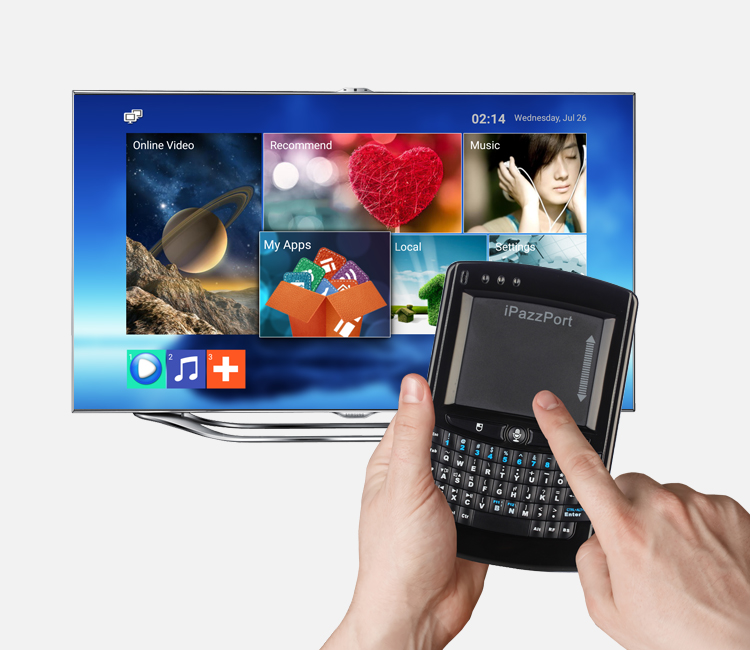 – Voice search
– Audio output(with a earphone)
– 2.4G, USB receiver,
– Cellphone-shaped
– Large touchpad mouse
– QWERTY layout
– Laser point
– Backlit version
– Media playback,
– Long standby, Lithium battery
—————————
Detailed description:
– 57-key QWERTY, touchpad mouse combo, wireless audio transmission;
– Lightweight s, 2.4G USB receiver, plug and play, distance up to 10-33 meters;
-LED backlight, laser pointer, multiple languages (in stock or to be customized), code-pairing mode to reduce frequency interference.
– QWERTY keyboard layout, media playback buttons, hotkeys
– Scrollbar and Multi-touch Trackpad of high sensitivity;
– Auto sleep mode and Built-in lithium battery for long standby;
– Real notebook-shaped design and ultra-wide touchpad
– Small, portable to go with you anywhere
Note: The earphone is not included.
———————-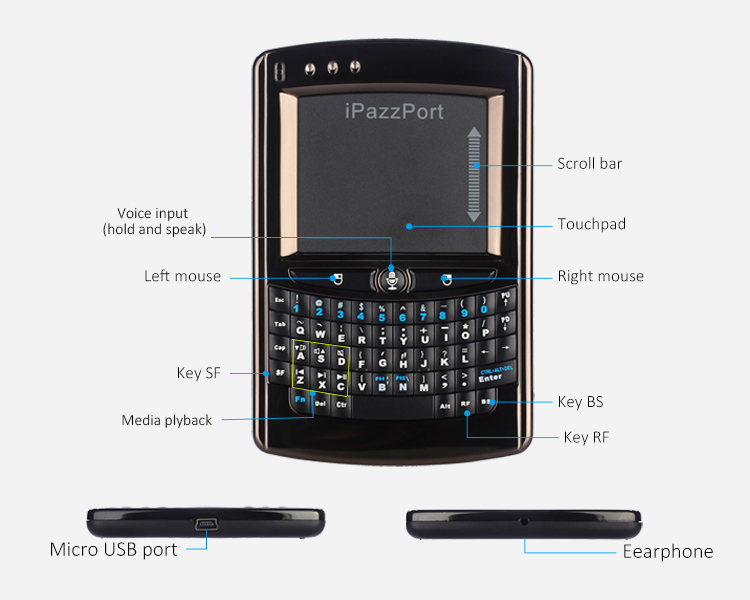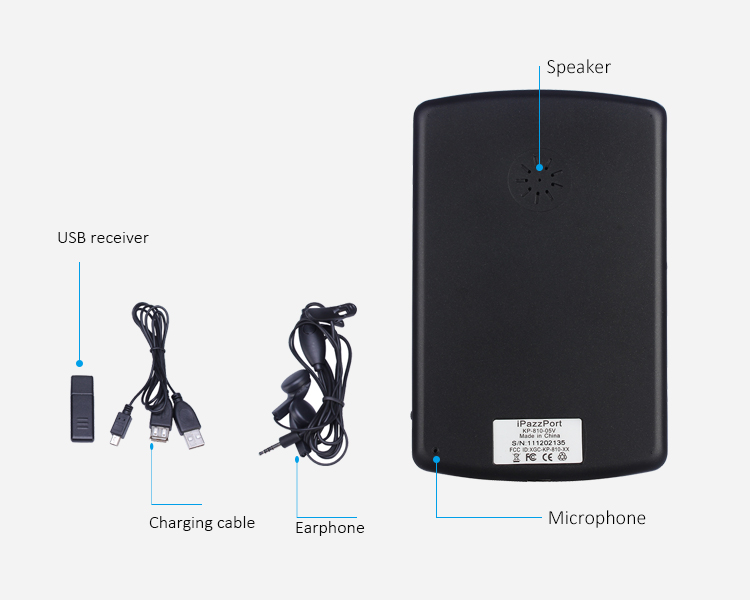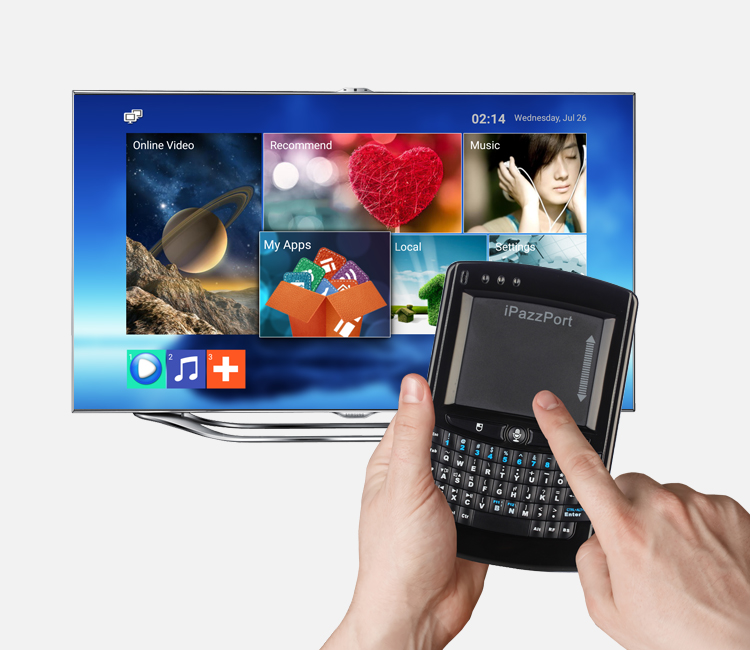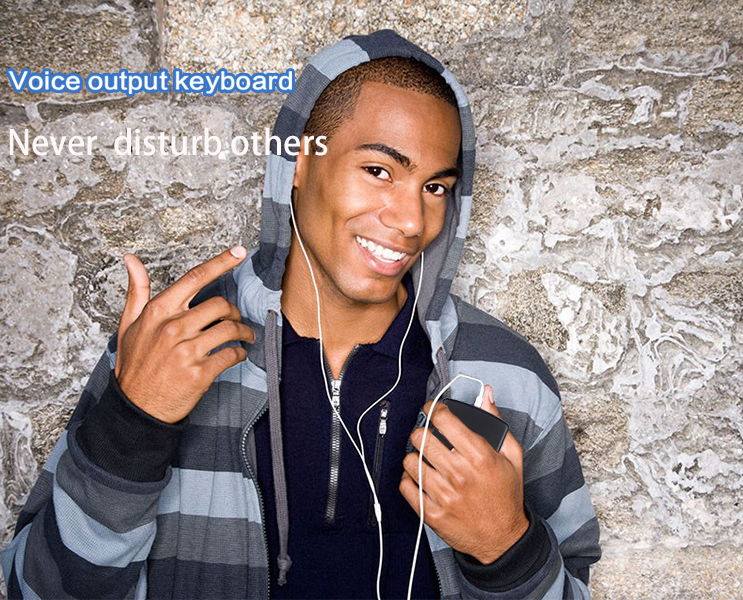 Specification:
-Operating distance: 10 meters (radius);
-Type: 2.4G RF;
-Battery capacity: 400mA;
-Transmission power: Max +4dBm;
-Working voltage: 3.7V;
-Working current: <50mA;
-Charging voltage: 4.2V~5.05V;
-Charging current: <350mA;
-Sleep current: <1mA;
-Standby time: 600 hours;
-Size: 126 X 82 X 10mm;
-Weight: 70g;
Application:
-Home entertainment, multi-media, Education, Training, Conference, presentation
-PC, Pi,Android/ Google TV box, smart tv, ps3 and others with USB port
-Used as a mini keyboard to input letters, control your TV, enjoy basic TV games, perform convenient interaction and replace the mouse