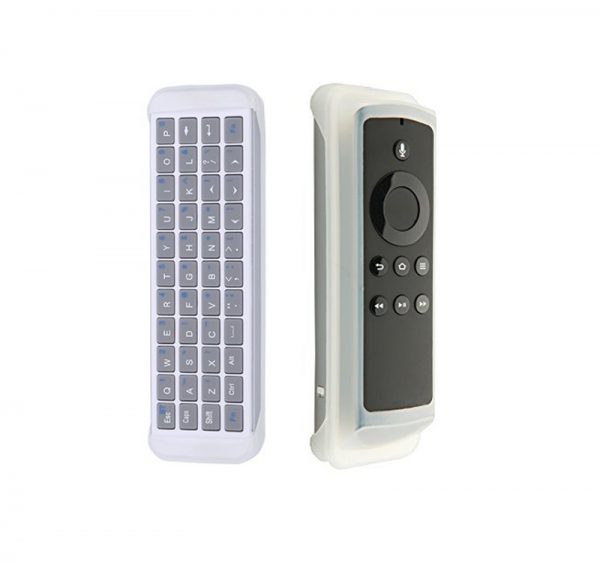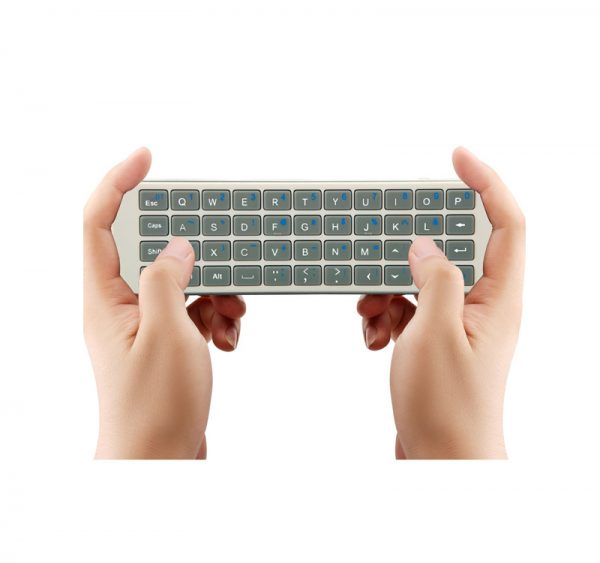 (Updated with Backlit) iPazzPort Bluetooth keyboard  mini wireless keyboard LED backlit handheld remote  for firestick smart TV Android box KP-810-30BL
This is an updated mini bluetooth QWRTY keyboard of backlit version  specifically designed for firestick remote to input data smoothly and to hold the firestick remote in the back case as a remote protector and tracker.
$23.99
Out of stock
Buy at amazon
Description
FAQ
Reviews (0)
Description
Firestick remote is powerful And this assistant make it more effective
– QWERTY layout for smooth data input
– Backlit for convenience in dim room.
– Mini Bluetooth keyboard, easy to pair
– Detachable silicon sleeve blend this device
and your firestick remote into a single unit.
– Keyboard side for smooth text entry, flip it
over for convenient use of you firestick remote
– For other Bluetooth enabled devices separately.
UPC: 790304864773
Why and how we released this keyboard ? –An effective solution to Fire TV stick remote
We have received many positive feedback after we revealed our Fire-TV-stick-oriented Bluetooth keyboard named kp-810-30B that focuses on smooth data input experience and helps the users out of searching all the room for that small remote.
And many of them also show that they would like to try a backlit version of this model.
And then, comes this updated backlit version, based on its predecessors to improve your fire stick remote and operating experience.
Features: [Updated backlit bluetoooth keyboard for for amazon fire stick、fire tv, fire tv cube and fire tv stick 4k ]- Mini bluetooth keyboard with LED backlit for for amazon fire stick、fire tv and fire tv cube, convenient operation in dark room, Just need to press FN+Caps to turn on/off.
[Standard QWERTY fire stick remote keyboard] Mini size handheld remote keyboard with qwerty guarantees smooth input, allows you to easily enter text for searches comfortable for handheld
[Easy to use]- Easy to use, three steps to connect keyboard with fire stick or new fire tv. Video tutorial: https://youtu.be/mS0ZzQok0NQ
[Built-in li-ionbattery] Rechargable Li-ion Battery that with longer standby time long working hours, convenient USB charging
[With silicone sleeve for the alexa voice remote(1st Gen)]- Come with silicone sleeve to maintain the alexa voice remote(1st Gen), don't lose the voice search feature, one side is siri remote, another side is bluetooth keyboard, All-in-one bluetooth connection no need fire stick HDMI extension cable
Please note: 1)Fire stick remote is not included
2) It doesn't work with YouTube due to system incompatibility
3) It is for fire TV stick and new fire TV box
Similar with its predecessor of non-backlit version, this backlit keyboard remote also provide two silicon sleeves (one is for original remote and the other one for siri remote) to keep your Fire TV stick in the back and make them together a single unit, which serves as a protective case and make it easy for you to find that small remote.
To help the users out of awkwardness in hunt-and-peck input experience, this keyboard remote is updated for its predecessor , a QWERTY full keyboard layout, hotkeys and the function keys, to enable you to smoothly input letters into the onscreen box to search your favorites.
We know that few users will ignore their powerful original remote( let alone the siri remote) and totally urn to another Bluetooth keyboard remote. The main concern is to get a keyboard to improve instead of to replace their original remote.
We have to say that the combination when inserting the stick remote into the keyboard is the most simple and effective way to improve your operation experience just as the following gesture: Keyboard side for text entry, and flip it over for the convenient use of your existing remote.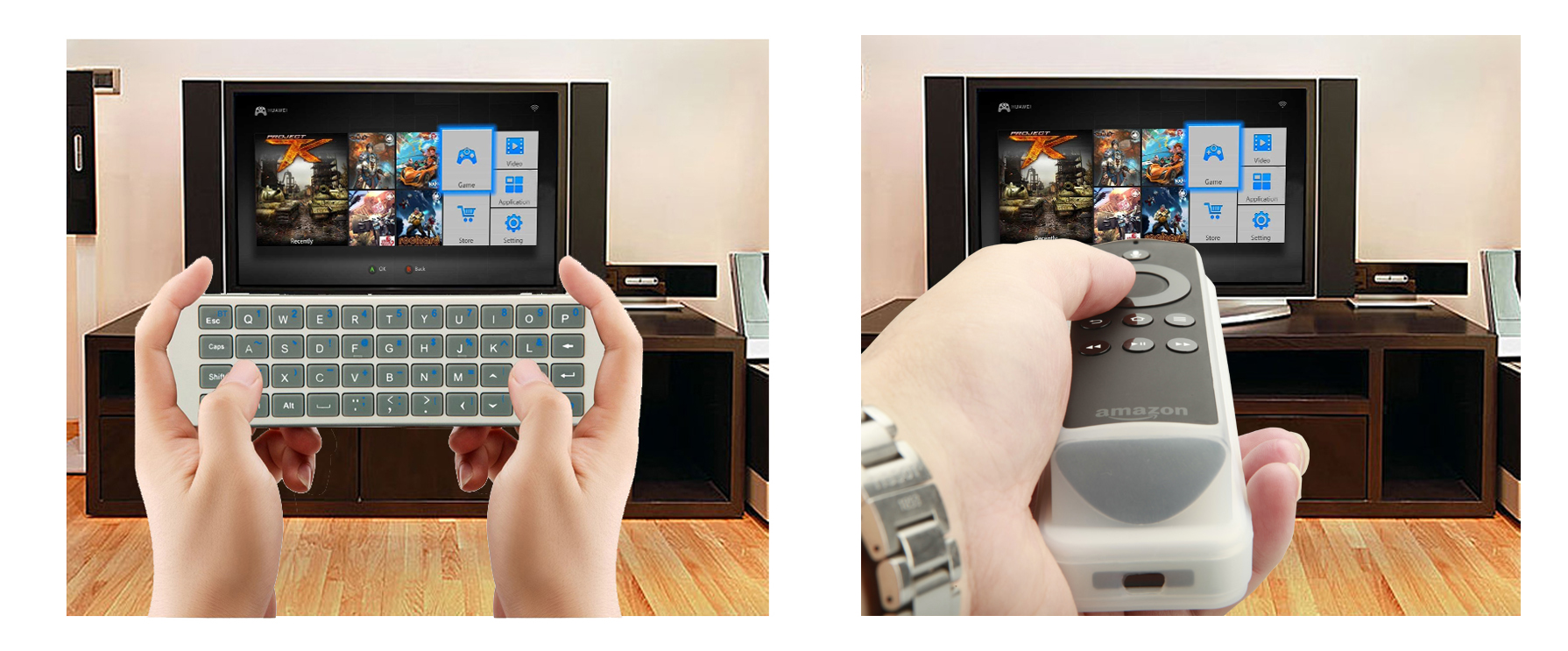 Bluetooth connection is very simple.
Once paired ,the keyboard will work
automaticallynext time due to the memory function.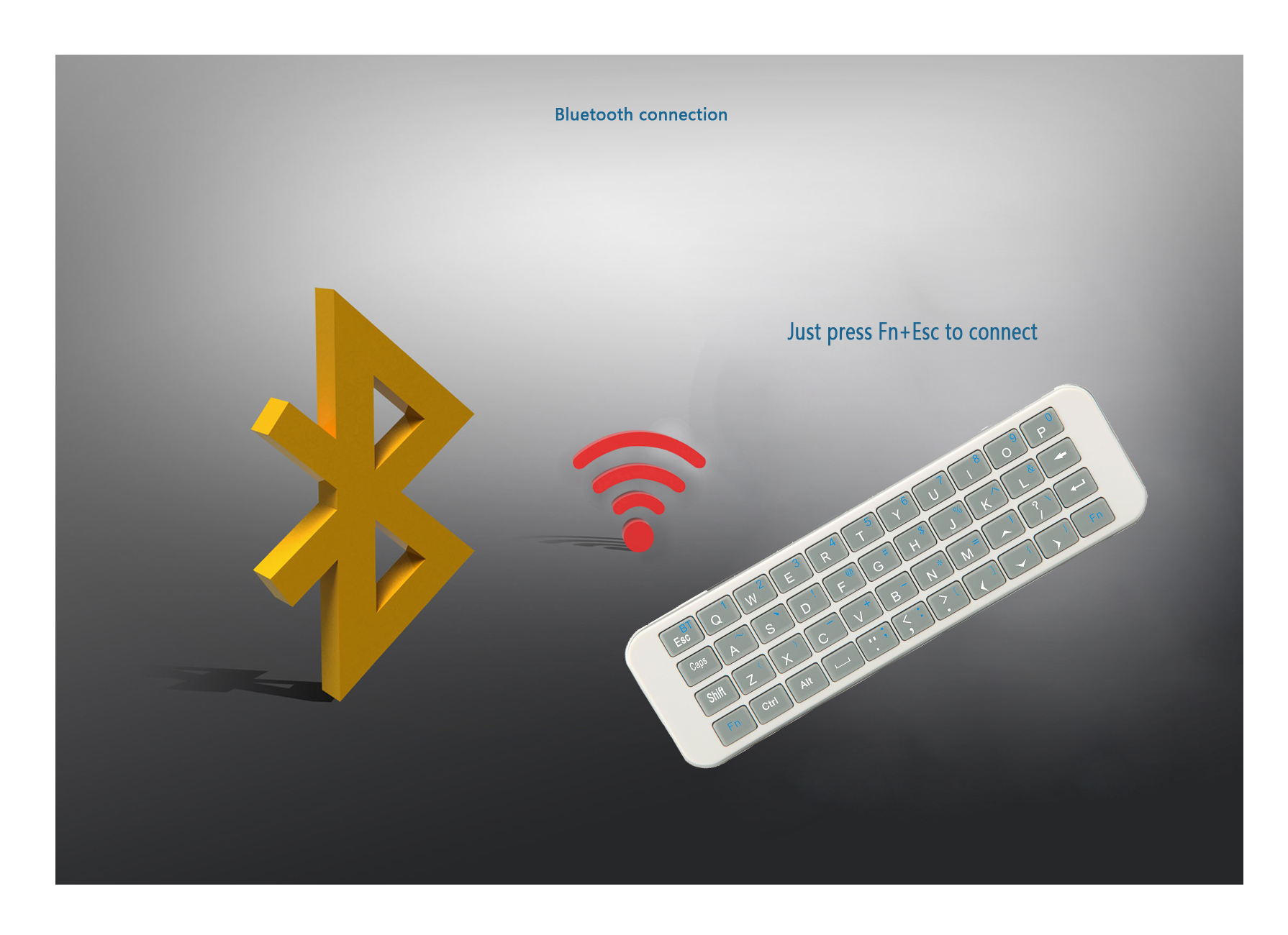 We reveal this backlit version for convenient operation in dim room. Just press Fn and Caps to turn on /off the backlit
It is wide compatible (All in one). This keyboard is not only for fire TV stick but also for most other devices with built-in Bluetooth in regular life like surfing, browsing page,watching TV, playing TV games, enjoying home entertainments, PPT,etc.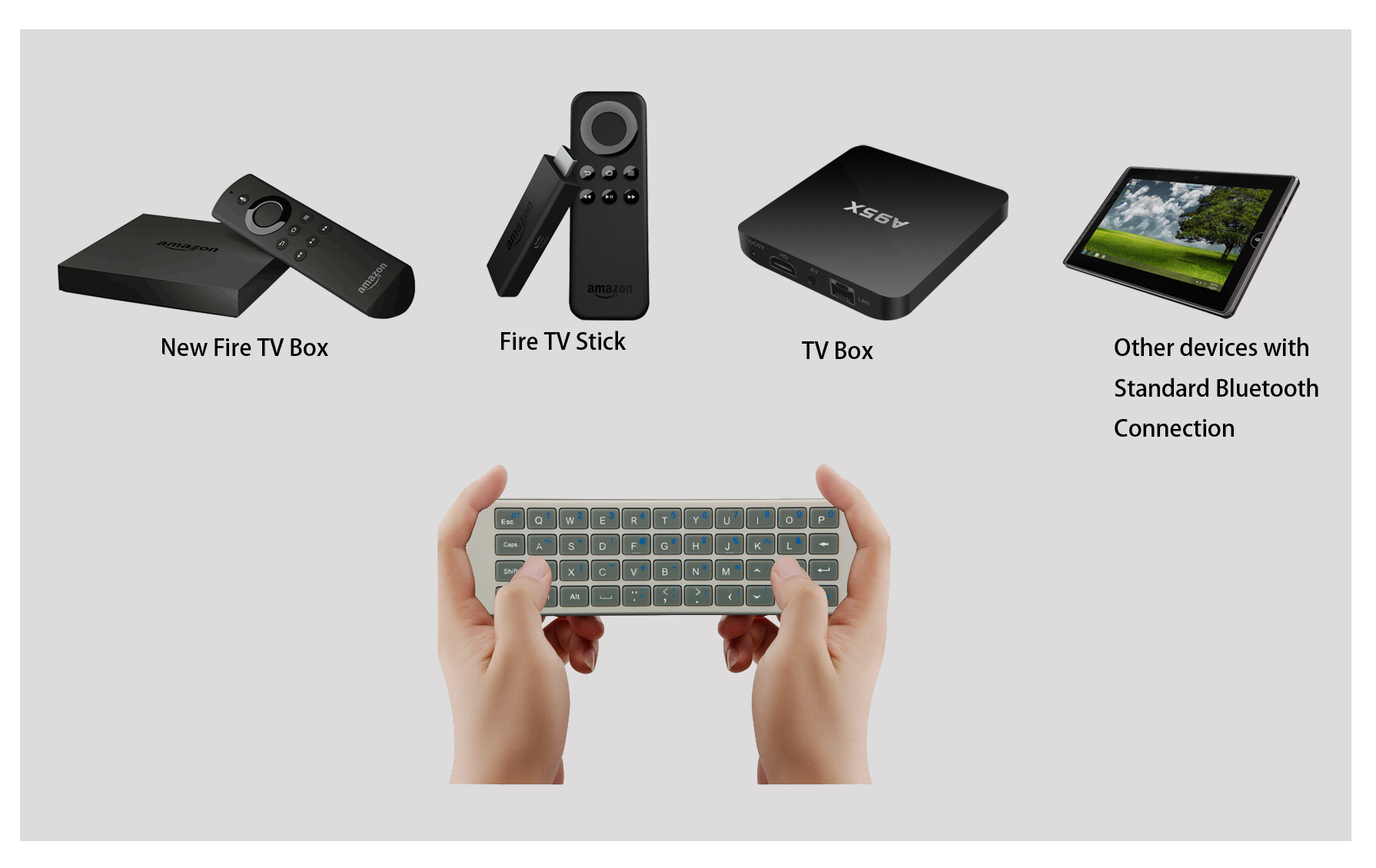 Specifications:
— Bluetooth connection
— Max distance:10m
— Power Supply: 2 AAA batteries
— Physical Parameter:
— Dimensions: 155X46X15mm
— Weight: 90g
System Requirement — Windows
— Mac OS
— Android/iOS OS
— fire TV stick
Package: — Keyboard 1
— Silicon sleeve 2
— User manual 1
— Charging cable 1
FAQ:
Question:
Will this work with Kodi on the Fire Stick?
Answer: Yes
Question:
Will this work with the Fire TV instead of fire stick?
Answer: Yes, it works very well.
Question:
Can it control my smart tv?
Answer: No. It works with amazon fire stick and other Bluetooth devices, not your TV.
Question:
Does the keyboard light up?
Answer: Yes, it does.
Question:
How can i get the keyboard to sync with my fire stick ?
Answer:
1.Press FN+ BT on keyboard ;
2.Open bluetooth on TV interface and would find iPazzPort bluetooth keyboard, connect it.
3.After completed, enter words to test.
Please refer to the user manual for more details.
Question:
Can this keyboard completely replace the original firestick remote?
Answer:
This Bluetooth keyboard is to be used in conjunction with the firestick remote. The rubber holder combines the two into "one" remote. The fire stick side for its powerful function and flip over to keyboard when you want easier text entry.
Question:
What is the universal remote code for the USB dongle?
Answer:
This keyboard is a Bluetooth version, don't come with a USB dongle.
---
Only logged in customers who have purchased this product may leave a review.