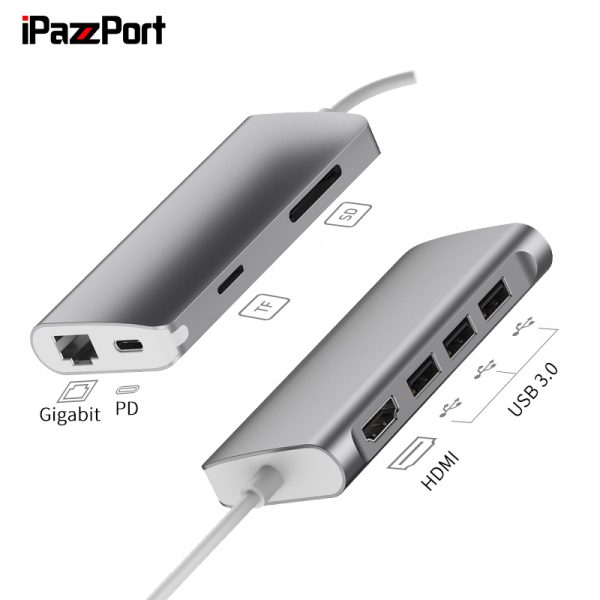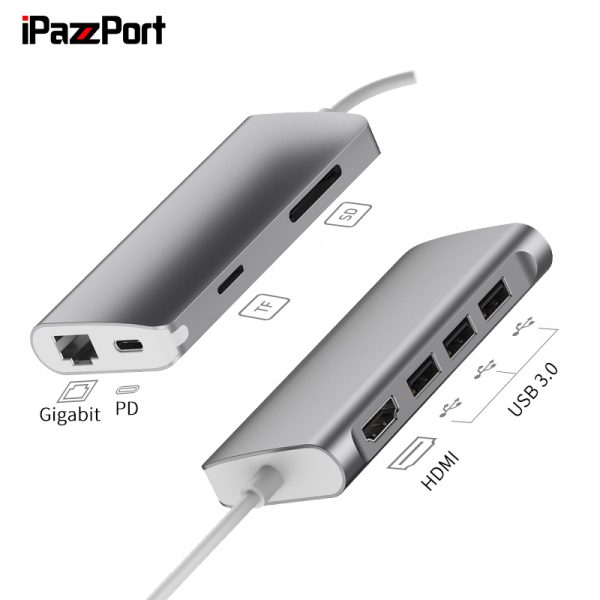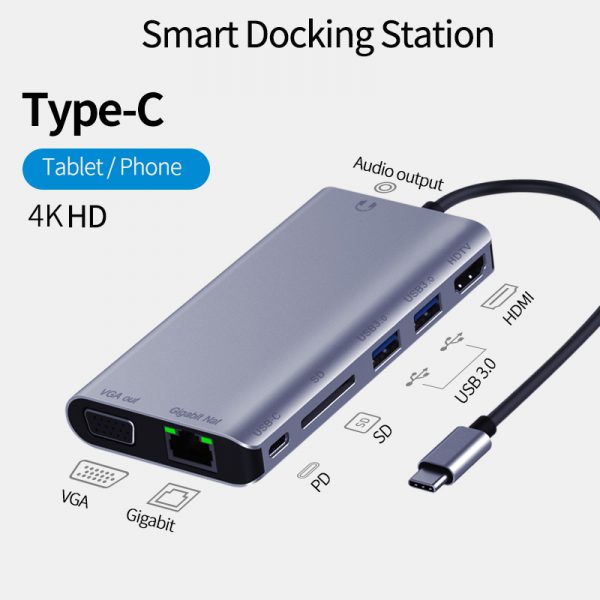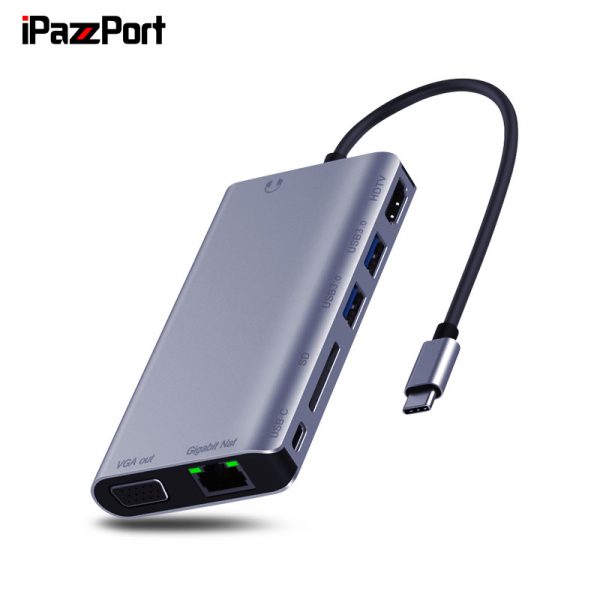 iPazzPort multi-function Type-C smart Docking station universal USB converter adapter wired miracast for Android Apple phone and computer
A multi-function Docking station, also as a converter, adapter and miracast station to cast or synchronize content on your phone to big screen with HDMI interface or VGA interface, moreover, data can be transmitted smoothly and conveniently through various external ports like Ethernet cable, SD card, TF card, hard disk, etc.
$38.99
Out of stock
Description
Product features:
-Support PD charging function power up to 60W (20V/3A) MAX. Actual power 55W
-It can synchronize content on screen with HDMI interface and VGA interface.
-Data can be input and transmitted through various external ports.
-Comply with USB3.0 standard 5Gbps/s transmission,
– Support reading and writing data, U disk, card reader, keyboard, mouse, mobile hard disk, solid state hard disk, digital camera, etc.
-Supports Micro SD (T-Flash) with standard TF card slot
– Data transmission using USB2.0 standard theory: 480Mbps.
-Adopt standard SD card slot, support SDHC, SDXC.
– Transfer data using USB3.0 standard theory: 480Mbps.
-Adopt standard HDMI-mother interface
-Support audio and video transmission, video support up to 4K*2K/30Hz and backward compatible
Parameters:
-Uses: converter, splitter, card reader, screen mirroring
-Interface: HDMI + USB + PD charging + SD card + TF card
-Color: space/ gray
-Connector: Type-C, USB3.0
-Size: 11.5*4.2*1.48
-Net weight: 76g
-Package weight: 140g
-Electric power: 100W
-Power output: 20V/5A
-Port: 5 or 6, or 8
-Shell material: aluminum alloy sandblasted oxidation
Compatible with:
-Support system: Windows 10.8.7 vista, xp, Mac
-Supported models: Macbook2015/Macbook2016/Macbook2017/
HP 17/Dell XPS/Huawei Matebook X/Lenovo YOGA720-131KB/
Samsung 900*3N/Samsung Galaxy Tabpro S/Microsoft Surface book 2/Google Notebook
-Support models: Microsoft 950XL / Samsung S8 / LG V20 / Huawei Mate 10 / Samsung Note 8 / Huawei P20
——————-
Product details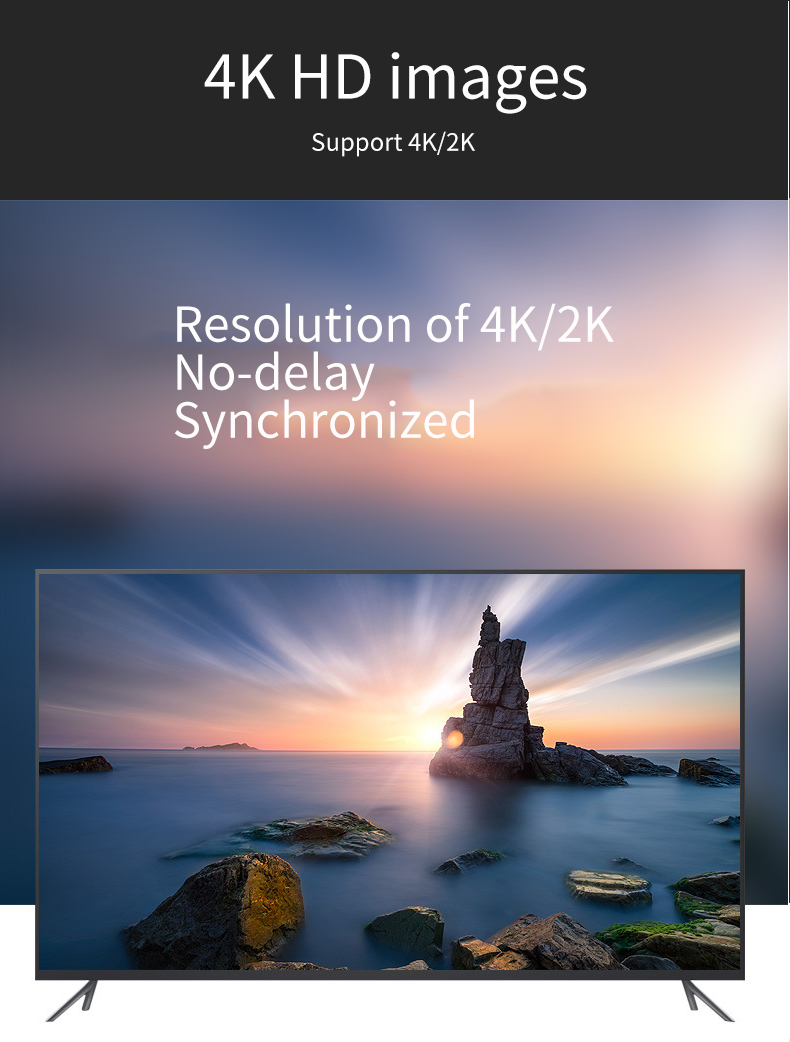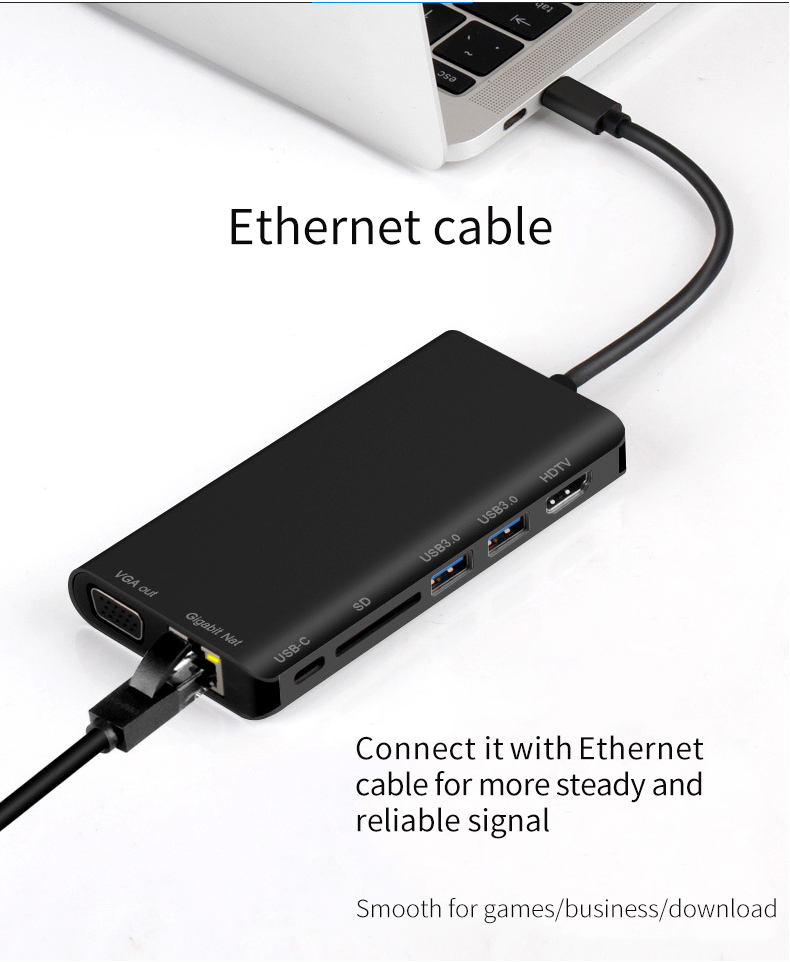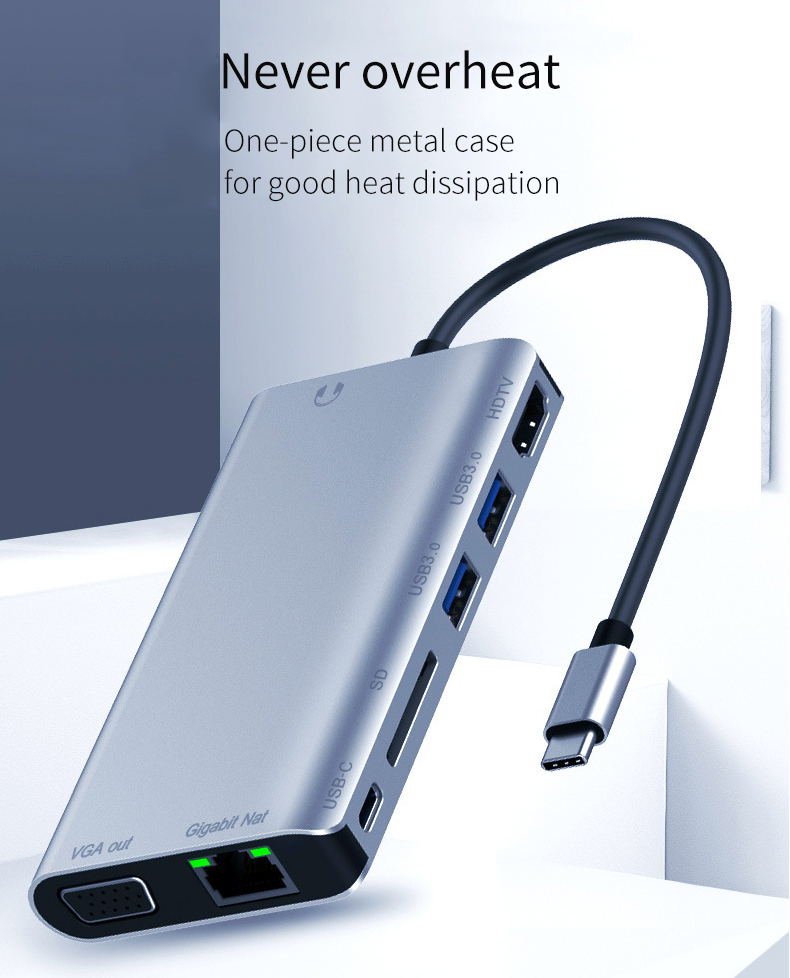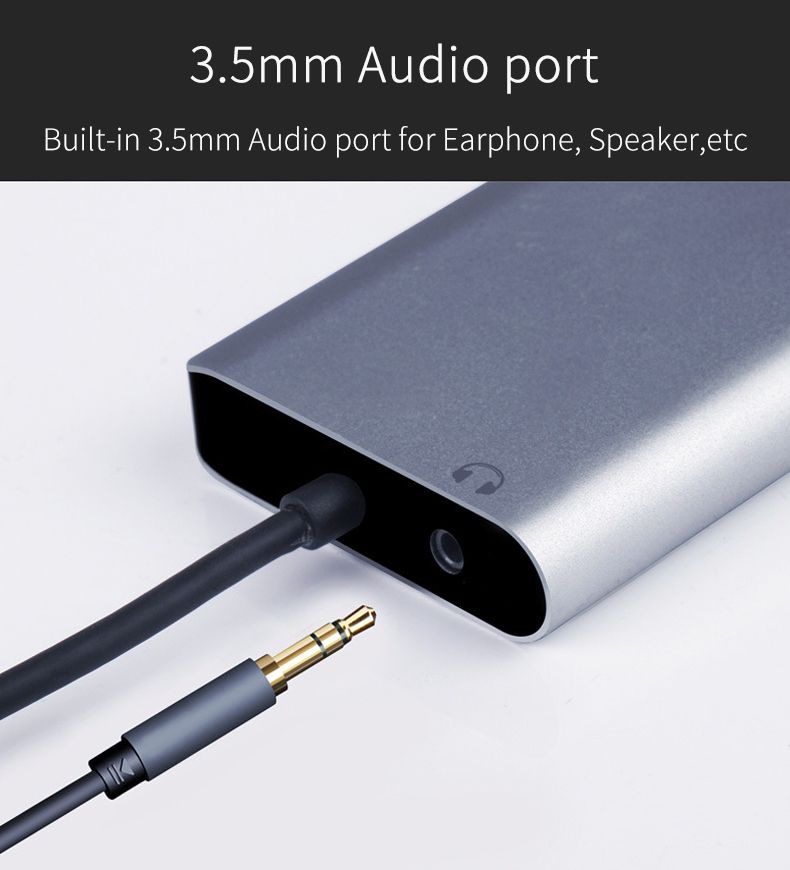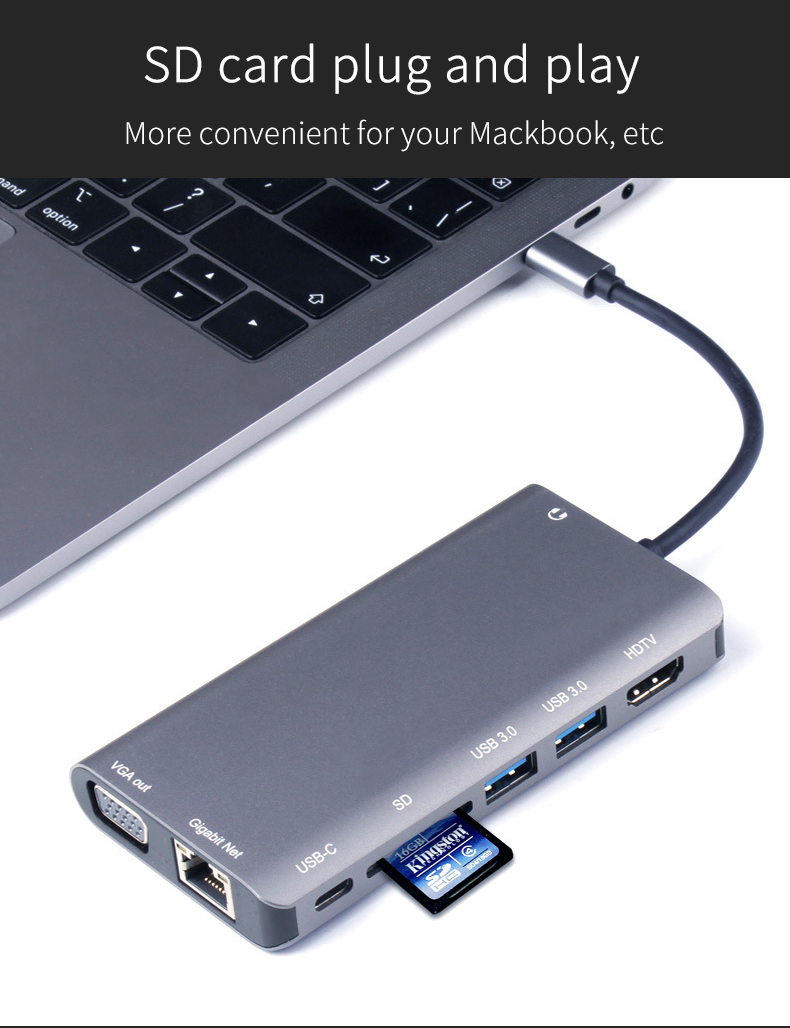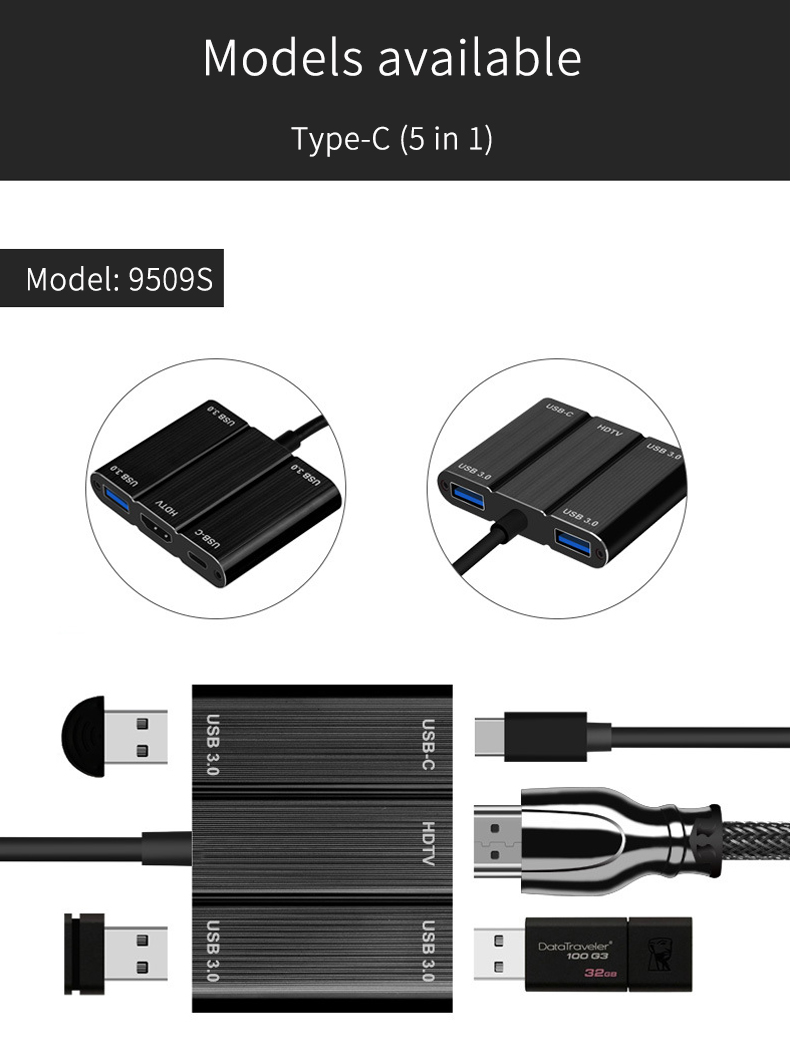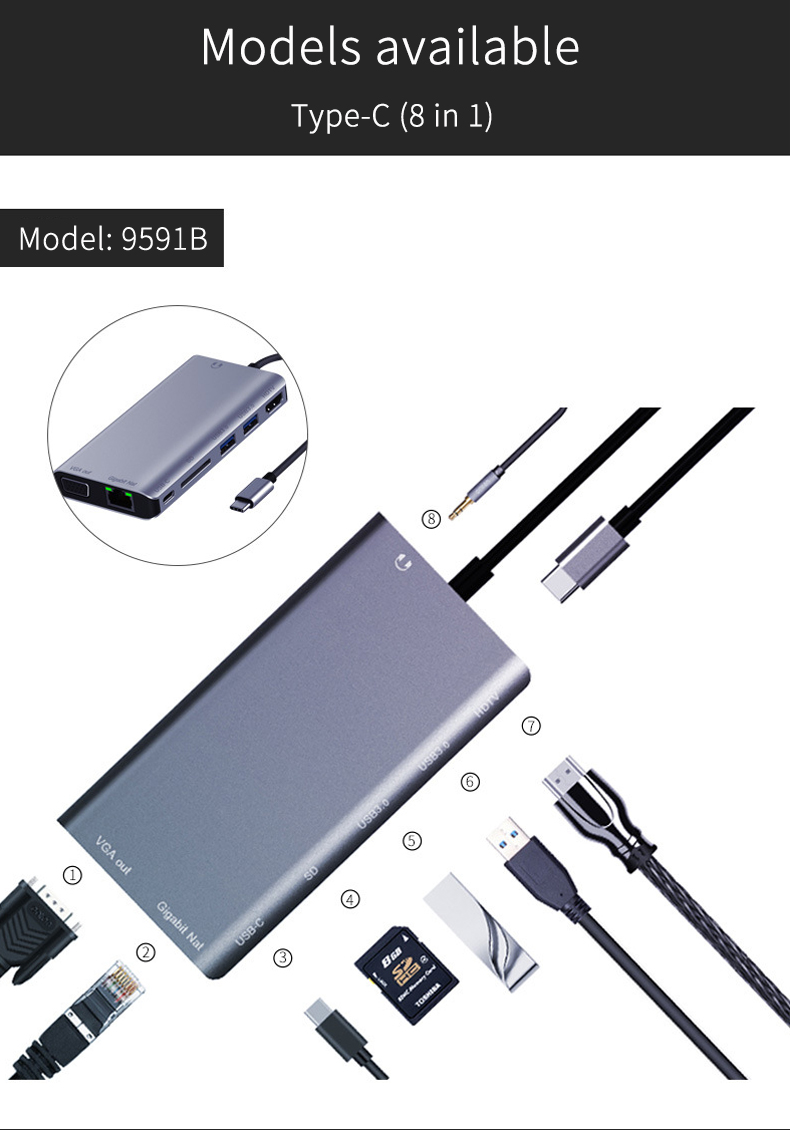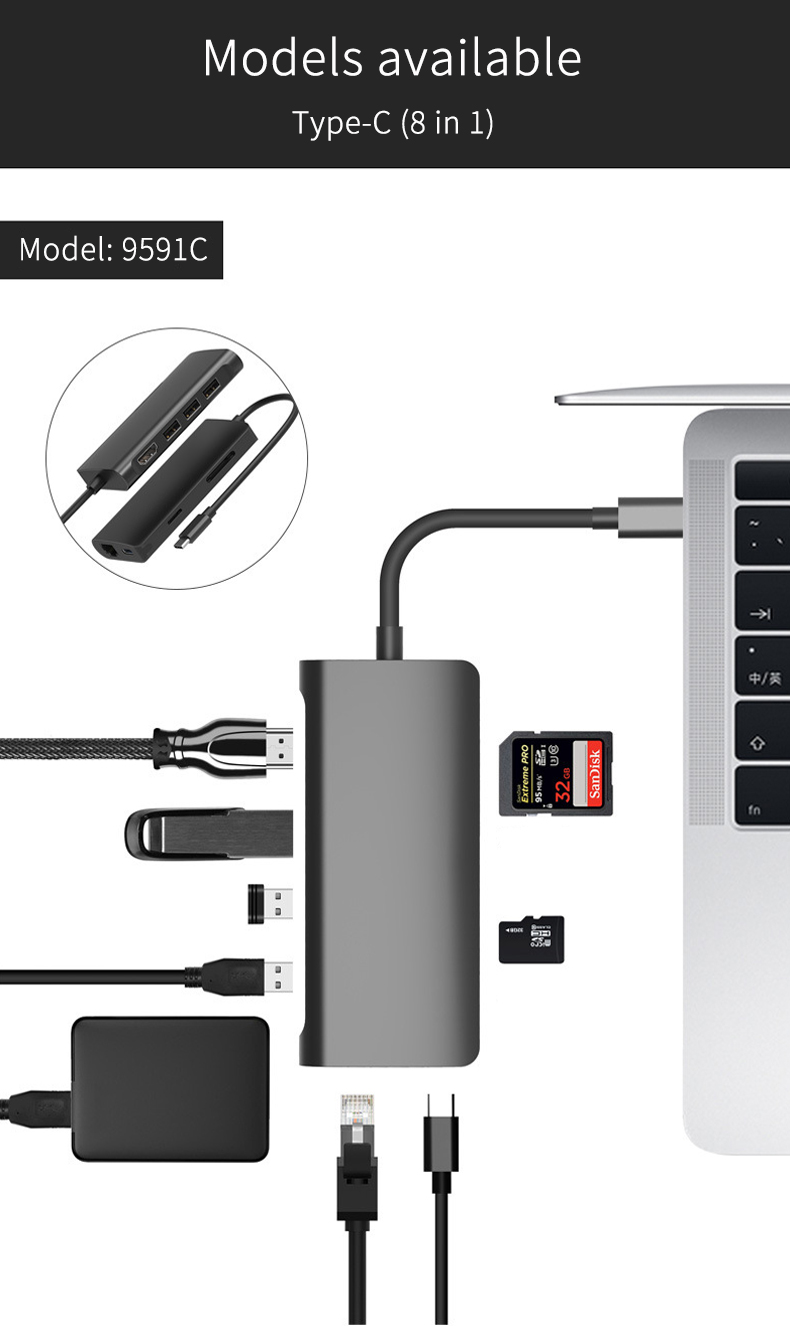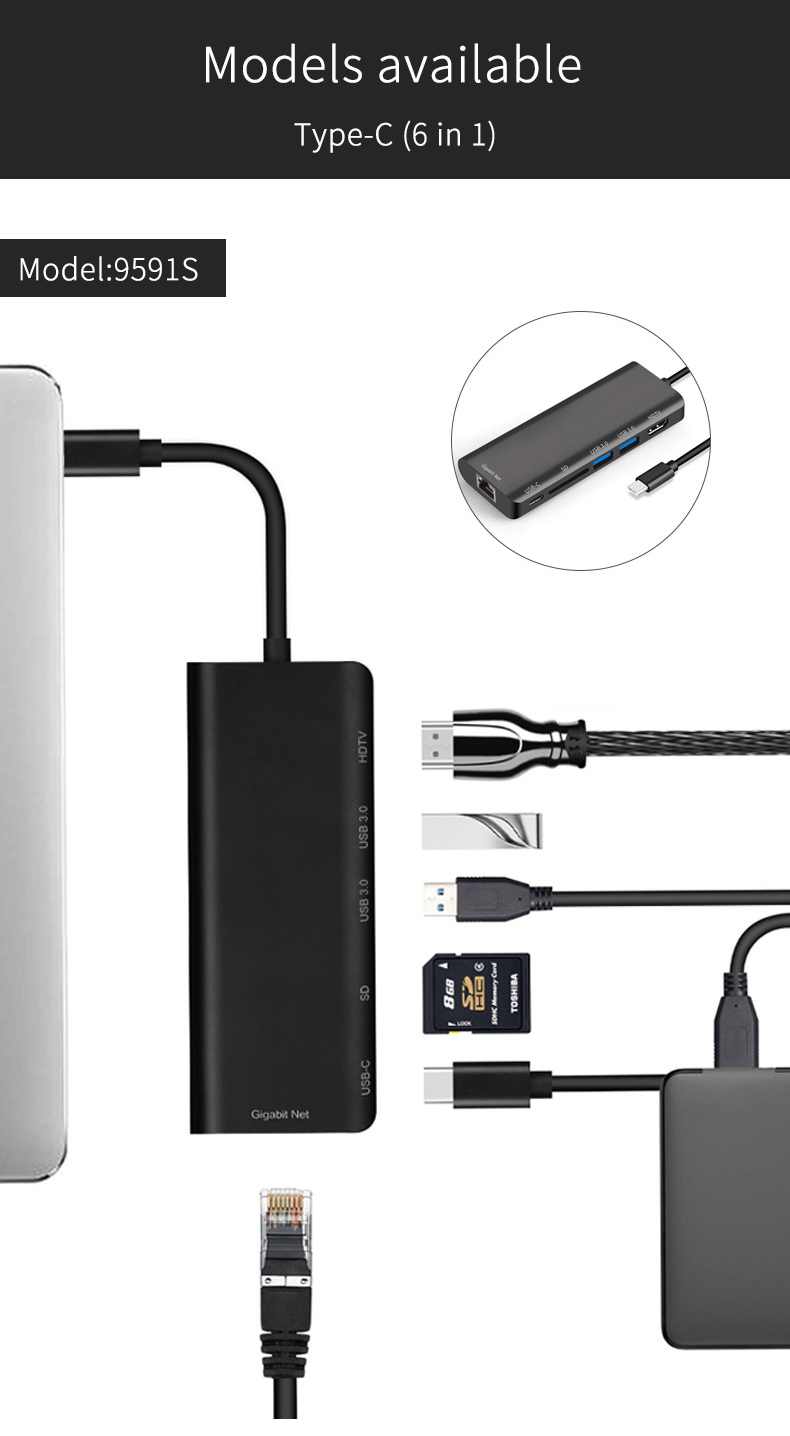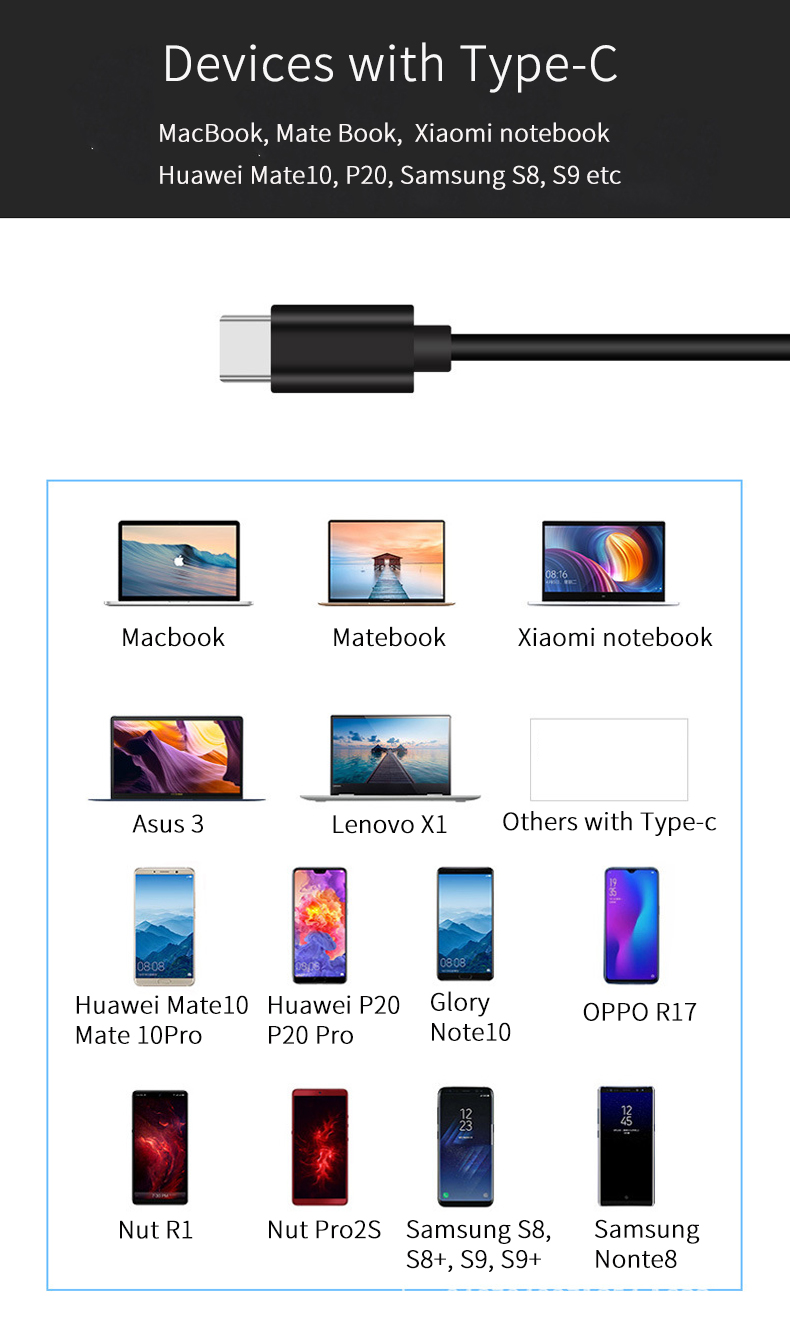 ---
Only logged in customers who have purchased this product may leave a review.